Mizoram BJP on Sunday has said that the recent election result across the region is a real time reflection of growing popularity of the party and impending scenario of the political stage in Mizoram.
In a statement  Mizoram BJP said the people of the region has spoken in a unified voice that BJP is the right party to lead the nation and that Mizoram too, which is going to polls later this year, would also follow the general pattern of the region.
Also read: Next five years is going to be a tight rope-walk for the BJP in Tripura
"The success of BJP in the Northeast was the premonition of the entire country. Prime Minister Narendra Modi, national president Amit Shah and other prominent leaders have said that the tide was changing, and rightly so, the left stronghold of Tripura was dismantled by the party," the Mizoram BJP in a statement said.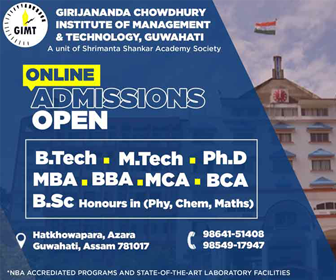 "For 25 years, the Left was in control of the state but Tripura BJP could topple them without having a single legislator. The same way BJP and its ally Naga Democratic People's Party's victory in Nagaland clearly indicated that the Congress is losing its base in northeast," the Mizoram BJP said.
The Mizoram BJP said they have gained grounds in the southern parts of Mizoram and that the people of Mizoram have started thinking logically and intellectuals of the state are questioning the rule of the Congress in the state.
"The people of Mizoram are Christians. Those who are running the government are also Christians. Only BJP can solve the Mizo problems," the Mizoram BJP said.