Over 1,000 people from Myanmar have sneaked into Mizoram in the wake of a crackdown on pro-democracy protests triggered by military coup in the neighbouring country in February, an official in the state home department said.
The Myanmar nationals, majority of them are police personnel and firemen, have taken refuge in border districts and the state capital Aizawl, he said.
"As per Mizoram home department's record, a total of 1,042 Myanmar nationals have so far entered the state till Monday. While majority of them are staying in border villages and are being provided with relief and shelter by local NGOs, some of them are living with their relatives," the official, who refused to be named, said.
Also read: Mizoram to provide food and shelter to Myanmar refugees: CM Zoramthanga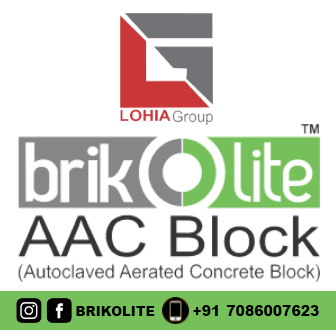 The official also said the state government did not receive any communication from the Centre apart from the directive it had received from the Ministry of Home Affairs (MHA) on March 10.
Meanwhile, a Champhai district administration official said about 100 Myanmar refugees were pushed back from Farkawn village along the Indo-Myanmar border by an NGO recently.
However, the Myanmarese nationals have reportedly returned to other Mizoram villages again through different routes after crossing Tiau river which flows along the Mizoram-Myanmar border, she said.
The official also said the United Nations Human Rights Council (UNHRC) has recently communicated Champhai district administration over the Myanmar refugees, who have taken refuge in Mizoram.
No Kap Thang, a Burmese migrant and leader of "NGO for Myanmar" based in Champhai town, said they have sent an advisory to the Myanmar citizens in Chin state urging them that no civilian barring policemen and enforcement personnel unless face a threat to their life should come to Mizoram to seek refuge.
He said their organisation has already received more than 160 people from Mynamar, who sought shelter in Mizoram following the military coup.
Earlier in March, a Falam district administration in Myanmar asked authorities in Mizoram to hand over eight Myanmar police personnel, who have taken refuge in Mizoram.
On March 10, the MHA also wrote to chief secretaries of four Northeastern states – Mizoram, Manipur, Nagaland and Arunachal Pradesh and Assam Rifles – to check influx from Myanmar.
The home ministry also reminded its communication in 2017 in which states and Union Territories were told to "sensitise all law enforcement and intelligence agencies for taking prompt steps in identifying illegal migrants and initiate the deportation processes expeditiously and without delay".
However, Mizoram chief minister Zoramthanga had told Prime Minister Narendra Modi on March 18 that the home ministry advisory to send back the Myanmar nationals was "not acceptable" to Mizoram because it can't ignore the suffering of the Myanmar citizens, especially the Chin people, who belonged to the Mizo communities.
Mizoram shares a 510 km long unfenced border with Myanmar's Chin state.
There are strong ethnic ties between the Mizos and Chin people of Myanmar.
Meanwhile, the Manipur government has reportedly instructed its five border districts to "politely turned away" refugees from Myanmar.
No district administration and NGO should open relief camps nor provide food and shelter to the refugees, the Manipur home department said in its confidential letter to deputy commissioners of Chandel, Tengnoupal, Kamjong, Ukhrul and Churachandpur districts on March 26.
More than 1500 people have been killed in Myanmar since the military takeover on February 1.