Mizoram home minister Lalchamliana on Thursday strongly condemned and expressed regret of the mob attack at West Lungdar village in west Mizoram's Mamit district.
In the incident three people were allegedly brutally assaulted by a mob mistaking them for child abductors.
The incident occurred on Tuesday night when three non-tribals identified as Hussain Mazumdar (21), a resident of Silchar in Assam's Cachar district, Rahul Choudhary (27) and Raju Mansury (38), both from Meerut in Uttar Pradesh, were selling television sets by visiting door to door, he said.
Giving a statement on the incident during the ongoing Budget session in the state Assembly on Thursday, Lalchamliana said the three people were assaulted by villagers following a rumour about an attempt to kidnap a 13-year-old boy belonging to West Lungdar village was widely circulated on social media on Monday night.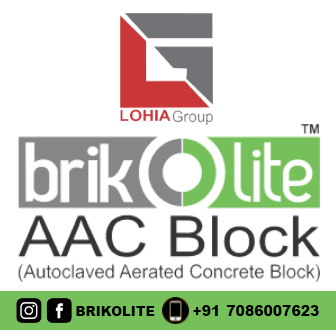 He said residents of West Lungdar village and other neighbouring villages within the jurisdiction of West Phaileng police station launched search operation for the three suspects, who travelled in a Bolero car, soon after the rumour.
On learning the rumour, three policemen from Kulikawn police station in Aizawl led by officer-in charge rushed to West Lungdar on Tuesday.
They were joined by a police team from West Phaileng, he said.
On Tuesday night the police team rushed to South Sabual village near West Lungdar after they were informed that three people have been caught by the villagers.
When the policemen tried to take the three suspects to Aizawl for interrogation, the villagers insisted that they should be brought to West Lungdar for identification by the boy identified as Lalremruatpuia, the home minister said.
He said the three suspects were taken to South Sabual village by force as the mob outnumbered the policemen before the re-enforcement could reach the village.
According to the home minister, the irate mob assaulted the three suspects and torched their vehicles and eight TV sets after the boy said the three had attempted to abduct him on the previous night.
"The policemen tried their best to protect the suspects but they were over powered by the irate mob," he said.
The police somehow managed to escape from the scene and took the three suspects to Aizawl.
They were sent to custody after being administered medical aids at Aizawl civil hospital, Lalchamliana said.
He said that two cases have been registered in connection with attempt to kidnap and mob lynching.
According to the home minister, during the course of investigation, it was learnt that the three victims arrived  from Silchar and lodged at a hotel in Aizawl on Monday evening around 4:45 pm.
On Tuesday around 7 am they set out in their vehicle for South Sabual and Darlung villages near Aizawl to sell TV sets, he said.
Terming the incident 'unfortunate', Lalchamliana urged the mob not to take law upon their hands.
He added that the state police have launched massive investigation into the attempt to kidnap.