Mizoram PCC president Lal Thanhawla on Thursday appointed CL Ruala as the party vice president. The appointment order was today issued by RL Valla, Mizoram PCC general secretary in charge of general administration.
"Under Constitution Article IV Section 2, the president of Mizoram PCC Lal Thanhawla appointed CL Ruala, the incumbent Lok Sabha member of parliament as the vice president," the appointment order read.
Following his resignation from the home minister's office R Lalzirliana was sacked by the Congress disciplinary action committee on Monday.
Political pundits opined that the appointment of CL Ruala was the new vice president of Mizoram PCC was a smart move by Lal Thanhawla. With internal political drama unfolding within the party, appointing the most senior Congress leader would silence all other aspirants.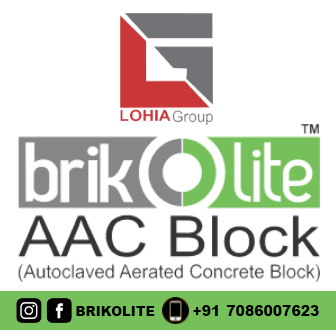 Sources from Congress Bhavan said that the appointment of the veteran Congress leader CL Ruala was applauded by partymen saying that he was the need of the hour.
"There has been a lot of drama in the party administration.  A veteran leader who is calm and composed is what we need at the moment," James Thanghmingliana, chairman of Mizoram PCC media department said.
"Whether he would be appointed as the home minister is in the hands of our president Lal Thanhawla," the media department chairman added.
Ruala defeated his nearest rival Robert Romawia Royte of the United Democratic Front (UDF), the eight party opposition alliance by a margin of 11,361 votes in a triangular contest in the 2014 Lok Sabha election.
The veteran Congressman first contested the Lok Sabha polls from Mizoram on Congress ticket in 1977 but lost to Dr R Rothuama of People's Conference by a margin of 16,006 in a four-cornered contest.
However, he won the 2009 Lok Sabha elections by defeating his nearest rival Dr H Lallungmuana, an independent candidate sponsored by the opposition Mizo National Front (MNF) and the Mizoram People's Conference (MPC) by a margin of 1,08,955 votes, the highest ever in the electoral history of the state.
Born in 1936, he graduated from Shillong's St Edmund's College in 1964 and joined the Congress party in 1968.
He was nominated as member of the Mizo District Council in 1970 and became Executive Member looking after Forest and Revenue departments.
After being elected from Tlungvel seat in the Assembly polls in 1978 and 1979, he won the assembly by-poll in 1984 from North Vanlaiphai seat and was inducted in the ministry headed by chief minister Lal Thanhawla.
He was re-elected from North Vanlaiphai seat in 1989 and 1993 assembly polls and continued as a senior cabinet minister till 1998 when the Congress was routed by the MNF in the state assembly polls.