Amid rising COVID-19 cases among the security personnel, the Mizoram government on Sunday decided to create separate COVID care centres or hospitals.
In these special COVID care centres, the infected Security personnel would be specially treated, a statement added.
Health minister Dr R Lalthangliana convened an emergent meeting with other ministers and top officials on Sunday in view of the spike in COVID-19 cases among security personnel, the statement said.
The meeting observed that it is not medically healthy to treat civilian patients and COVID-19infected security personnel in the same COVID care centre or hospital, it said.
The meeting has decided to reserve Nursing school (COVID-19care centre) in Serchhip town for BSF jawans while AYUSH hospital at Thenzawl in Serchhip district and Tribal Art Centre at Tanhril in Aizawl have been kept aside for treating paramilitary forces and other forces, it said.
Apart from these, Assam Rifles have their own COVID-19care Centre at Zokhawsang near Aizawl.
Beraw COVID-19care centre and Multipurpose centre at ITI locality in Aizawl have been reserved for treating civilians, who are infected with Covid-19.
It may be mentioned that Zoram Medical College is declared dedicated Covid hospital in the state and there 64 beds for COVID-19patients.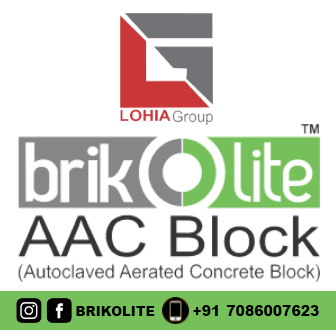 The meeting also decided to frame guideline for security personnel to take care of quarantine.
Lalthangliana informed the meeting that 10 Truelab Quattro Real-Time Quantitative Micro PCR Machines will be brought to the state this week to be installed in 10 districts.
Mizoram on Sunday reported the highest single-day spike of novel coronavirus with 55 people being infected with the deadly virus, an official said.
This broke the July 10 record in which 51 people were diagnosed with Covid-19.
54 new cases were reported from Aizawl district and 1 from Lunglei district, the official said.
He said that 47 of the newly infected people were security personnel while 8, including women, were civilian.
All of the newly infected persons have returned from different parts of the country, he said.
Of the 8 civilians, 2 contracted the virus from a COVID-19patient, he said.
Mizoram reported first COVID-19case on March 24.
Since then at least 468 people have been found infected with the deadly virus so far.
One has migrated to Assam.
Of the total 468 cases, 230 (49.14%) are security personnel and National Disaster Response Force (NDRF) staffers while 238 (50.85%) are civilians.
There 215 active cases in the state, of which 76.74 per cent are security personnel and NDRF staffers while 23.25 per cent are civilians
At least 253 people including 65 security personnel have recovered from the virus.
The recovery rate is estimated at 54 per cent.