AIZAWL: Counting of votes in the recently held Assembly elections in Mizoram had begun amid tight security on Tuesday.
Counting of postal ballots began initially at 8.00 am. The process to count votes from the Electronic Voting Machines (EVMs) is set to start within half-an-hour after the postal ballots are counted.
The main counting centre (in pictures) is at the Aizawl Assembly annexe where counting is taking place for two seats.
In all there are 13 centres across Mizoram while capital city of Aizawl alone has 5 centres.
Notably, two out of the three major exit poll results have predicted the possibility of a hung Assembly, with MNF having a small lead. One exit poll has even predicted the possibility of MNF winning with a simple majority.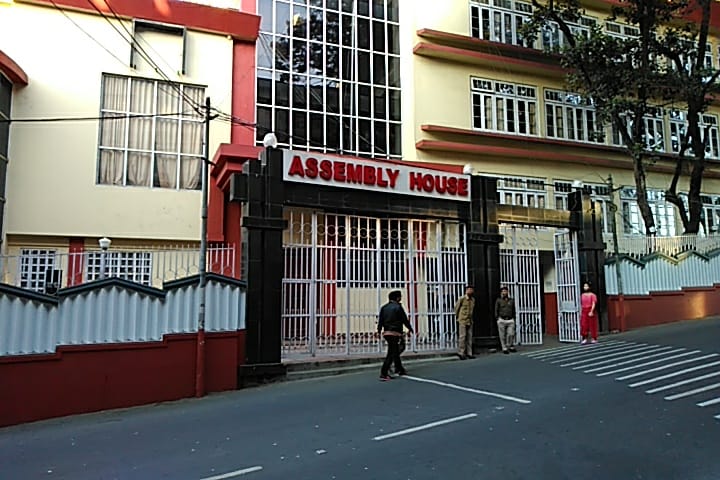 The state went for polling in a single phase on November 28. The tenure of this Assembly will end on December 15, 2018.
In the 40-member Legislative Assembly, any political party needs at least 21 seats to secure a simple majority in the State.
This time around, the voters' turnout in Mizoram was recorded at around 80 per cent,against 83.41 per cent in 2013 Assembly elections.
The single-phase voting took place after weeks of high voltage campaigning by state-level leaders across parties and national level leaders including Prime Minister Narendra Modi, BJP national president Amit Shah and Congress president Rahul Gandhi.
Notably, the Indian National Congress (INC) has been in power in the State since 2008.
Chief Minister Lal Thanhawla is hoping to win it for the third consecutive term.
But it remains to be seen if the ruling Congress manages to hold on to the reins of power or it goes topsy turby for the grand old party which is holding on to the last bastion in the north-eastern region.
This time around, the Congress is having a tough challenge against the main opposition party Mizo National Front (MNF).
MNF's charge is being led by former Chief Minister Zoramthanga.
The Bharatiya Janata Party (BJP) which has made inroads into the Northeast during the Assembly elections held over the last couple of years in the region is hoping to open its account in Mizoram too.
Mizoram People's Conference (MPC) and Zoram Peoples' Movement (ZPM) are two of the other key parties challenging the Congress. Mizoram is the last state in the region to be ruled by a Congress government.
During the last Assembly elections in 2013, the Congress had managed to win 34 out of the 40 seats. The MNF came a distant second with five seats. MPC had won one seat.