Both Shillong Lajong FC and Aizawl FC are getting ready as the Hero I-League approaches its final leg. While Shillong Lajong FC are placed at 5th on the points table with 18 points, current champions Aizawl FC are placed at 6th on the points with 18 points.
Shillong Lajong FC will try to gather as many points as possible when they face Aizawl FC in the match to be held at the Jawaharlal Nehru Stadium in Shillong on Monday.
The match is going to be a thrilling one in presence of fans of both the teams from the Northeast who will eagerly wait to see the winner of the game.
The fans have already started calling the Monday's match a 'battle of the Northeast'.
Aizawl FC, who drew with Indian Arrows in their last outing are in a mood to defeat their opponents so that they can come on the top of the points table.
Admitting the power of Shillong Lajong ahead of the match in Shillong, Aizawl coach Santosh Kashyap on Sunday reportedly said, "We do not underestimate Shillong Lajong as they are a very good side."
However, he said that they would not hold back and "will try our hardest to win the three points".
If the Aizawl FC win Monday's match, they will get 3 points and will come on the top of the points table with 21 points.
Regarding weather conditions, Kashyap who is not worried, said that he does not think that the weather conditions in Shillong, which is, according to him "almost the same" and even Shillong Lajong's style of playing is "almost the same", so they unlikely to be at a disadvantage.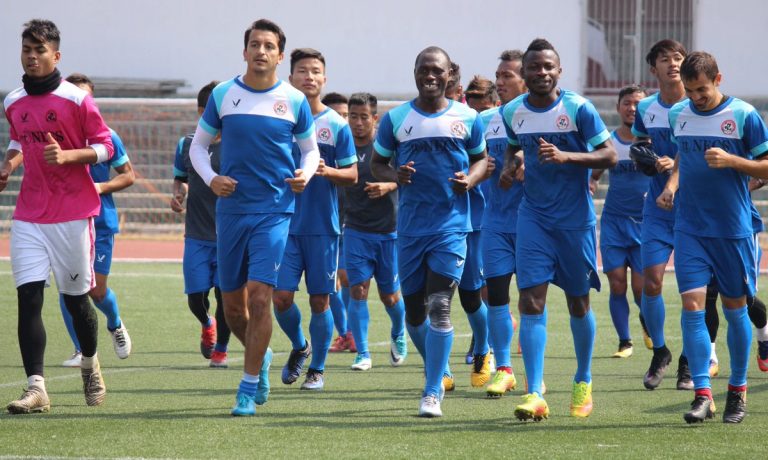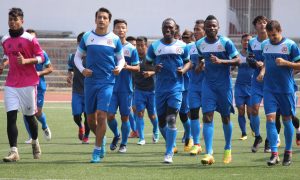 The Aizawl FC coach further said with the foreigners playing for them "have good experience and skill", they will have to stay positive and try their best.
He also informed that for Monday's match, they have brought some changes in the Aizawl FC team due to injuries received some of their players.
On the other hand, the assistant coach of Shillong Lajong, Alison Kharsyntiew, said, Monday's match will be "a very important match" for them. "It is like a final for us and we can't take it lightly," said Kharsyntiew.
Stating that they need to be confident, Kharsyntiew also said, "We need to stay positive in order to win the 3 points." If Shillong Lajong win Monday's match, it will also come on the top of the points table with 21 points.
Saying that this will be a very crucial game for Shillong Lajong, he added, "We have been training a lot in the last few days." He also said that they have been working on their defence, offence and finishing skills besides, they are trying to "recover as best as we can in order to avoid injuries".