Prime Minister Narendra Modi on Saturday blew the election bugle in poll-bound Meghalaya accusing the ruling Congress of working for "mining mafia." The Prime Minister assured the people that the BJP would take Meghalaya to new heights of development.
Addressing thousands of BJP supporters at Polo Ground here in Hindi and English, the Prime Minister highlighted development projects that his government had initiated for the Northeast including Meghalaya in the last three years. He came down heavily on the Congress government led by chief minister, Mukul Sangma.
Though the ban on coal mining has been an issue, the Prime Minister skipped it, as he went on alleging the Mukul Sangma-led government of not working for the people but for "mining mafia."
"The resources here give more edge to Meghalaya than any other state to become a leader of developed states had the focus of the state government was on good governance," Modi said, adding that Meghalaya has the potential to become a role model of smaller states.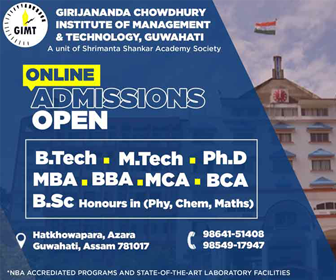 He pointed out people in Shillong are not getting safe drinking water despite the fact that the Congress is ruling the state for the last 15 years. Other problems like traffic jam, poor healthcare and condition of hospitals and schools in the state also figured in his speech.
Alleging that projects in Meghalaya remained incomplete despite getting money from the Centre Modi said scams after scams have rocked the state in the Congress regime.
"There are scams after scams under the Congress government here," he said adding, the CAG report also showed that Rs 908 crore in the last six years remained unutilized in Meghalaya.
Also read : Agartala gets Rs 500 crore to improve aviation sector: AAI Chairman
Referring to education scam, Modi said that incompetent people (teachers) were chosen by the government. He further pointed out shortage of over 1,700 teachers in different colleges and 70 per cent of the teachers were untrained and expressed concern over rise in crimes against women and children.
"Besides sugar for common people even money for food meant for kids was siphoned off here," Modi said. Emphasizing the importance of good governance, Modi said that his government has nothing to show to people except the agenda of development, speedy development and all round development.
Modi who repeated the speech he delivered in Mizoram on development of road infrastructure, air and rail, said that the NDA government wanted to turn Meghalaya into a top tourist destination in the country as well as in sports.
He said that the Central government has sanctioned around Rs 100 crore for development of tourist destination in Meghalaya.
Naming few famous sports persons from Meghalaya including India's star footballer, Eugeneson Lyngdoh, Modi recalled the successful hosting of the 12th South Asian Games by Meghalaya and Assam, while expressing joy over Meghalaya getting to host the national games in 2022 when the state will celebrate its golden jubilee.
Before addressing the rally, Modi inaugurated the Shillong-Nongstoiñ-Rongjeng-Tura road from a hall adjacent the BJP's election campaign "rally for change" in Polo Ground.
Modi said that road would establish a link between Shillong and Tura and reduce the travelling time to 8 hours from 15 hours taken when travelled from Shillong to Tura via Guwahati.
However Meghalaya chief minister, Mukul Sangma and Meghalaya PWD (roads) minister, Martin M. Danggo who received Modi at the helipad at Upper Shillong, about 8 km from here, did not attend the inauguration.
DoNER minister Jitendra Singh, Meghalaya Governor Ganga Prasad, Lok Sabha MP from Tura Conrad K Sangma were present on the occasion.
According to Modi, the National Highway Infrastructure Corporation Limited will construct 400km road in Meghalaya with a budget of Rs 5700 crore and the Union government has released around Rs 470 crore under the Pradhan Manti Gram Sadak Yojana to construct 700 km road connecting over 100 habitations.
On expansion of Umpoi airport about 35km from Shillong, he said that Rs 180 crore would be spent and the project should complete within one and half years while stating that Meghalaya should benefit from Udan scheme as flights from Umroi airport would fly to other cities of the Northeast region.
Modi also informed that 19000 families in Meghalaya have availed benefits the Pradhan Mantri Ujjwala Yojana for providing LPG
Earlier, it was reported that Congress MLA, AL Hek, NCP MLA, Sanbor Shullai and two independent MLAs Robinus Syngkon and Justine Dkhar would join the BJP and share the dais with Modi. However, despite the hype none of them turn up.