The Meghalaya Government on Monday formally renamed the Dikki Bandi Stadium in Tura as P A Sangma Stadium in a tribute to former Lok Sabha Speaker late P A Sangma.
Son of P A Sangma and Meghalaya chief minister Conrad Sangma, other members of the family along with officials of the government were present at a solemn function held at the stadium on Monday.
The Stadium was constructed about 15 years ago and was fully funded by MP scheme.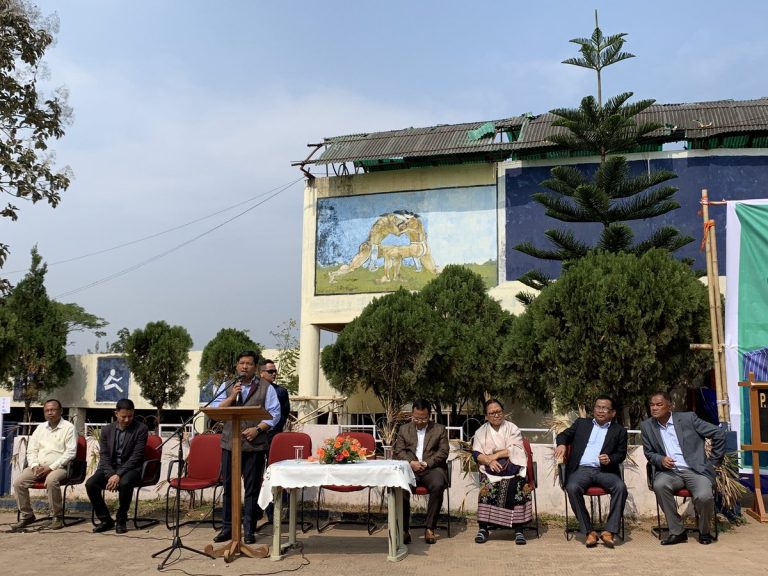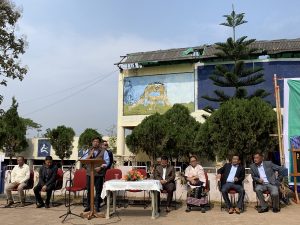 The Dikkibandi Stadium at Dakopgre in Tura of West Garo Hills was earlier known as MP stadium.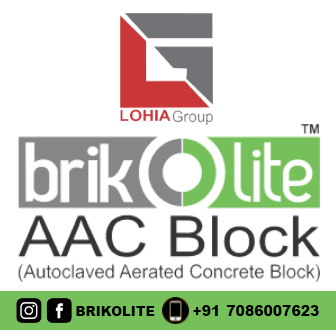 A decision to this effect was taken by the Meghalaya Cabinet in the first week of February last.
After the Cabinet meeting, state home minister James K Sangma had announced that that the Cabinet had approved the recommendations for renaming of roads, villages and institutions made by the Meghalaya State Naming Authority Committee during its 24th meeting held in November last year.
The decision to change the name of the stadium from Dikkibandi to P A Sangma was taken since there was a popular demand from the people and the fact that majority of the money spent for the construction of the stadium was initiated by late P A Sangma during his tenure as a member of Parliament from Tura.
It may be recalled that the then Congress-led government in 2014 renamed the stadium as Dikkibandi as the name MP stadium was not official.
The State Government has decided to honour the contribution that late P A Sangma had made towards the construction of the stadium by renaming it after him.