Meghalaya has sought a total grant of Rs 82,815 crore for five years from the 15th Finance Commission, even as the commission suggested the hill state to become increasingly more self-reliance than being dependent on central transfers for the economy of the state.
The state government made this proposal before a team of the 15th Finance Commission led by its chairman N.K. Singh.
Also read: Meghalaya CM tells 15th Finance Commission about coal mining ban impact
The team is on three-day visit to Meghalaya and held meetings with Chief Minister, Conrad K Sangma and his council of ministers and officials, representatives of the Autonomous District Councils (ADCs) constituted Sixth Schedule of the Constitution, urban local bodies (ULBs) like Municipal Boards constituted under the Meghalaya Municipal Act, and representatives of various political parties besides trade and industry bodies of Meghalaya.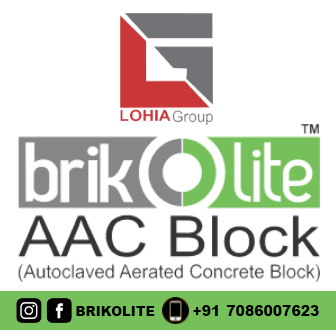 According to a representation made during the meeting at a hotel here on Tuesday, the requirements projected by the Meghalaya government include Rs 62,870 crore for pre-devolution revenue gap, Rs 15,609 crore for grants-in-aid for intervention in critical sectors, Rs 300 crore for grants-in-aid for State Public Sector Undertakings (PSUs), Rs 2,469 for grants-in-aid for upgradation of standard administration Grants-in-aid for and Rs 1,567 crore for local bodies (ADCs, ULBs, VEC).
Also read: 15th Finance Commission team in Meghalaya
Speaking to reporters, Singh said that Meghalaya's economy has to grow well above the double digit number it has achieved last year at 10.5 per cent growth of the state's GDP.
"The state needs to grow as significantly above this to be able to catch up on loss time and to improve its ratings not only in term of the human development index, and many parameters on sustainability development goals," Singh observed.
"The state should be able to bring about growth multipliers so that its revenue stream can also be enhanced significantly so that it becomes increasingly more self-reliance than being dependent on such high and sustainable percentage of Central transfers for the economy of Meghalaya," Singh added.
Admitting that there are huge challenges but equally enormous opportunities, Singh said, the leadership of Meghalaya remained focus and committed to address some of the endemic weaknesses of the state's economy, and the strategies they outlined before the Finance Commission appeared to be prima facie persuasive, and eminently credible.
"We will and they can count on the Finance Commission to take a sympathetic view before we begin to finalise and affirm our recommendations towards the end of the year."
"It will be our endeavor to see that the government of Meghalaya is supported in the multiple endeavors to be able to have really a great GDP growth which measure up to the expectations and can improve the life quality of the people of Meghalaya," Singh assured.
The 15th Finance Commission constituted in November 2017 will recommend Central transfers of fund to states.
The commission has also been mandated to review the impact of the 14th Finance Commission recommendations on the fiscal position of the centre.
It has to review the debt level of the centre and states, and recommend a roadmap; study the impact of GST on the economy; and recommend performance-based incentives for states based on their efforts to control population, promote ease of doing business, and control expenditure on populist measures, among others.
The Finance Commission is a constitutional body formed every five years to give suggestions on centre-state financial relations.
Each Finance Commission requires making recommendations on sharing of Central taxes with states, distribution of Central grants to states, measures to improve the finances of states to supplement the resources of panchayats and municipalities, and any other matter referred to it.