Meghalaya health department has sought statistics of patients with comorbidities so that necessary precautions could be taken to avoid getting infected with COVID-19.
The state has all of a sudden seen the rise of mortality from the COVID-19, and most of the deaths were patients with comorbidities and elderly people.
On Friday, four deaths due to COVID-19 were reported, increasing the number of deaths in the state to 24.
Director of Health Services (MI), Dr Aman War on Friday informed that a survey is on to find out-patients with comorbidities.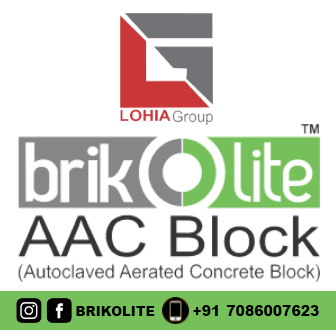 He said that hospitals both government and private as well as health clinics must be having statistics with them of patients with comorbidities.
"It is important to have a data because patients infected with COVID-19 who have comorbidities like hypertension or diabetes, and other chronic sicknesses, are more likely to develop a more severe course," Dr War said.
Expressing concern over the spread of the virus into the community, the DHS said, "With community spread now, we have concentrated on symptomatic and comorbidities because they are more susceptible to this disease."
The DHS also urged all patients with comorbidities not to wait for treatment at the last moment, and they should take all precautions to avoid getting infected with this disease.
Cases of COVID-19 have the most common symptoms such as fever and cough, besides critical cases associated with difficulty in breathing, sore throat, loss of taste or smell, and headache.
The four COVID-19 deaths reported on Friday include a 21-year-old male from West Jaiñtia Hills district and a 46-year-old male from Happy Valley who were both admitted in North Eastern Indira Gandhi Regional Institute of Health and Medical Sciences (NEIGRIHMS), a 45-year-old male from Andhra Pradesh who was admitted in Shillong Civil Hospital and a 45-year-old woman from Barapathar admitted in Nazareth Hospital.
Dr War also informed that the State recorded 151 COVID-19 positive cases, taking the state's tally to 1,534.
Meghalaya has so far recorded a total of 3,447 COVID 19 cases of which, 1534 are active cases, 24 deaths and 1,889 persons have recovered.
"Out of the 151 new cases, 98 are from East Khasi Hills district, 27 from East Jaintia Hills district, 17 from West Garo Hills, three each from North Garo Hills district and South West Garo Hills district one from West Jaintia Hills and two from West Khasi Hills districts," the medical official said.
"Of the 47 persons who recovered, seven are from West Garo Hills district, six from East Garo Hills district, three from Ri-Bhoi district, one from South West Garo Hills district and 30 from East Khasi Hills district bringing the number of recoveries to 1,889," War added.
He said that so far in Meghalaya 1,09,518 samples have been tested out of which 1,04,937 have tested negative and results of 1,134 samples were awaited.