The audience attending the Dimchrang festival of Meghalaya on Saturday was enthralled by the performance of former Indian Idol contestant, Amit Paul who was joined by State Chief Minister, Mukul Sangma, on a number of bollywood hits.
Singing alongside Amit Paul, the Chief Minister who is also known for his singing prowess held his own against this national star even while singing Kishore Kumar's evergreen number 'Kabhi alvida na kehna'.
Over 6000 people who thronged the venue were seen dancing and generally having a good time amidst a number of hits that Paul churned out during his performance.
Wishing the people of Garo Hills a Merry Christmas and a good year ahead in 2018 in advance, Sangma said that the annual festivals, which are held in Garo hills is an endeavour of the government to promote talent and showcase artistes from different parts of the country for the locals.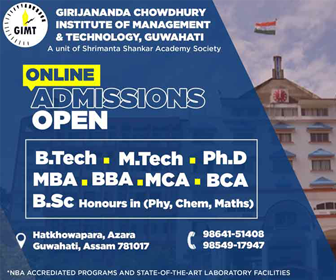 "Through this festival, we want to promote the region of Garo Hills as tourist destination and also enable the youth of the region to learn and make a choice in the field of music, wherein we have lot of talents", he said.
"The festivals give local entrepreneurs and artists a platform to engage and enhance their capabilities. It bonds the people with the spirit of festivities and enable the government to partner in spreading the message of peace, love and hope," Sangma said.
Interestingly, even the Chief Executive Member (CEM) of the Garo Hills Autonomous District Council (GHADC) took the stage, performing a few 'kristan' numbers. Song 'kristan' are Garo Christmas songs, which speaks of love and faith for the Almighty.
The festival also featured a magic show by Amazing David of Kolkatta, who performed different illusions. Prior to his performance at Ampati, Amit Paul had performed at Simsang Festival in Williamnagar in East Garo Hills in presence of State Education Minister Deborah Marak.
"I am thankful to the people of Garo hills for coming out in large number to witness my show. It was indeed an honour to perform in my home state amidst galaxy of dignitaries including the Chief Minister and other Cabinet Ministers of Meghalaya", said Amit Paul.