Former Meghalaya Governor Banwari Lal Joshi passed away in the national capital on Friday.
The 82-year-old passed away at the All India Institute of Medical Sciences on Friday.
Joshi was admitted to the hospital nearly 20 days ago for problems associated to respiratory and cardiac issues. He died of infection in the valves which led to septic shock.
Sepsis is a life threatening condition which occurs as a result of an infection. Septic shock is a condition when there is significant drop in blood pressure that can lead to respiratory or heart failure, stroke, failure of other organs, and death.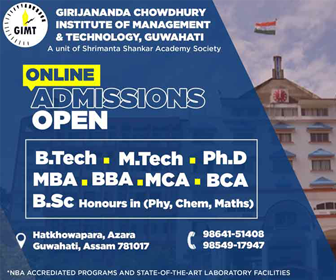 Joshi's entire family was by his side in his last moments.
Joshi was an efficient and able administrator who began his career in the police service in 1957 and served on many administrative posts.
In 1991, he took voluntary retirement from IPS and became member of the human rights commission in Rajasthan.
Joshi was the Lieutenant Governor of Delhi from 2004 to 2007.
Later he came to the North-east as Governor of Meghalaya in 2007.
He was also the Governor of Uttarakhand and Uttar Pradesh.
On every post, he had dedicatedly fulfilled his responsibilities.
He resigned as the Governor of Uttar Pradesh in 2014 when the Narendra Modi government held the reigns in New Delhi
Born in a small Rajasthan village, Joshi began his career in 1957 with the police service in Rajasthan and moved to the Government of India in 1962.
During a long service career, he worked in different administrative positions including in the Ministry of Home Affairs, with Prime Ministers – Lal Bahadur Shastri and Indira Gandhi, with the High Commissions of India at Islamabad and London, and with the Embassy of India at Washington DC.
Congress president Rahul Gandhi expressed grief over the demise of former Meghalaya Governor Banwari Lal Joshi, saying he was a 'true son' of Rajasthan.