Tura Parliamentary constituency is set to witness a high voltage combat between former union minister Agatha Sangma of National People's Party (NPP) and former state chief minister Dr Mukul Sangma of Indian National Congress (INC).
Among the two Lok Sabha constituencies in Meghalaya, Tura Lok Sabha constituency comprises 24 Legislative Assembly segments.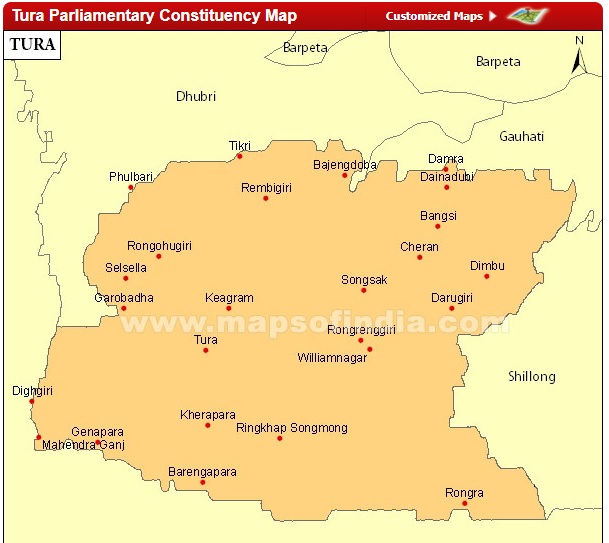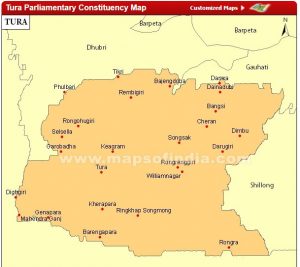 They are Kharkutta, Mendipathar, Resubelpara, Bajengdoba, Songsak, Rongjeng, William Nagar, Raksamgre, Tikrikila, Phulbari, Rajabala, Selsella, Dadenggre, North Tura, South Tura, Rangsakona, Ampati, Mahendraganj, Salmanpara,Gambegre, Dalu, Rongara-Siju, Chokpot and Baghmara.
The Tura Lok Sabha constituency sent its first MP in the form of K R Marak of All Hill Leaders Conference in 1972.
After that, the constituency was primarily ruled by the Indian National Congress (INC) from 1977 to 1996, later taken over the Nationalist Congress Party.
Tura Lok Sabha constituency was traditionally the stronghold of former Lok Sabha Seaker Purno A Sangma.
Later the legacy continued as his son and daughter, present chief minister of Meghalaya Conrad K Sangma and former union minister Agatha Sangma taking over as their family bastion.
Purno Agitok Sangma had won from the constituency thrice consecutively from the seat from 1977 to 1984.
In the 1989 parliamentary election, the Congress held on to the seat with Sanford Marak winning from Tura.
Earlier, in the 1998 by-election W A Sangma had won on a Conress ticket.
Purno A Sangma returned in 1991 and won the four successive elections in 1996, 1998, 1999 and 2004.
His daughter made her foray into politics with maiden entry into the election process and won the Tura seat in the 2008 by-elections and later returning to the Parliament again from the constituency in 2009 general elections.
In 2014, Purno A Sangma contested from his stronghold once again and emerged victorious.
The by-election that was necessitated by his demise in 2016, his son and present state chief minister Conrad K Sangma contested from the constituency and emerged victorious.
Conrad's National People's Party (NPP) that has deep roots in the Garo Hills has projected Agatha Sangma again from the Tura seat on this occasion.
The Congress has fielded former chief minister and present leader of the Opposition, Dr Mukul Sangma, as its party candidate to take on Agatha.
Notably, Mukul had unsuccessfully contested the parliamentary election from Tura way back in 2004 when he was comprehensively defeated by P A Sangma who contested on Trinamool Congress ticket after deserting the grand old party of the Congress.
There are around 586,500 electors in the constituency who will decide the fate of Agatha and Mukul this time.
Polling in the constituency will take place in the first phase on April 11 next.