Meghalaya ranked fifth with 47 per cent of tobacco users and ranked 2nd with 31.6 pc of smokers in the Northeast as per the Global Adult Tobacco Survey 2 (GATS 2) 2016-2017.
According to the survey, Meghalaya also has the highest incidence of esophageal (food pipe) cancer in the country.
The average monthly expenditure on cigarettes for a daily smoker is Rs. 1,192.
If this present pattern of use persists, tobacco use could cause as many as 1 billion premature deaths globally during the 21st century.
On the eve of World No Tobacco Day, the government said that tobacco use is the world's leading single cause of death and one of the largest preventable causes of morbidity and mortality in the world.
World No Tobacco Day is being observed every year on May 31. This year, the theme is 'Tobacco and Lung Health' and the main goals are to create awareness on the negative impact of tobacco on people's lung health, from cancer to chronic respiratory diseases.
Each year, the government said, 7 million people died of tobacco related causes, of which, 1.2 million die in India from smoking alone. 80 percent of oral cancer is attributed to tobacco use.
Also read: Multinationals illegally selling tobacco around schools, reveals survey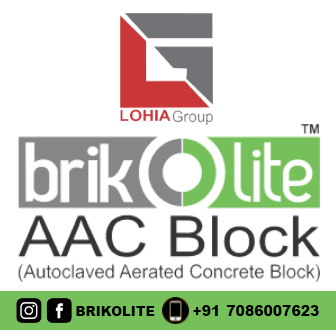 Tobacco use is a risk factor for six of the eight leading causes of death in the world namely, ischaemic heart diseases, cerebro vascular diseases, lower respiratory infections, chronic obstructive pulmonary diseases, tuberculosis, trachea-bronclus, lung cancer.
National Tobacco Control Programme (NTCP), NHM started in Meghalaya in 2013-14 under the 12th Five Year Plan.
The programme was started with the goals to prevent initiation of tobacco use among the youth and adults, to promote quitting of tobacco use among adults and youth, eliminate exposure to tobacco smoke (second hand smoking) and reduce demand of tobacco products through IEC campaigns.
The other goals included ban on tobacco advertisements, promotion of sponsorship (TAPS) and pack warning and reduce supply by restricting access to minors.
The Meghalaya government along with the NTCP has taken several initiatives in implementing this programme.
A State Level Coordination Committee and a District Level Coordination Committee have been constituted comprising various stake holders from different departments.
Section 4 of the Cigarettes and Other Tobacco Products (Prohibition of Advertisement and Regulation of Trade and Commerce, Production, Supply and Distribution) Act, 2003 or COTPA, 2003 prohibits smoking in public places. Section 6A prohibits the sale of tobacco products to minors and by minors.
Section 6B bans the sale of tobacco within 100 metres of educational institutions. However, enforcement squads and heads of educational institutions have a major role to play in this endeavour.
Several awareness programmes are being conducted in different schools in the city to impart knowledge about the ill effects of tobacco. Children are also encouraged to take the pledge against the use of tobacco.