Of the two Assam Rifles personnel, who lost their lives during an attack by suspected NSCN (K) militants in Nagaland's Mon district on Saturday, one was from Assam.
In the militant attack four other personnel of Assam Rifles were also seriously injured.
The incident took place at Changlangshu village, around 20 km from Toub town, in the Mon district of Nagaland.
The martyred Assam Rifles personnel have been identified as Naib Subedar Dina Nath Ram and rifleman Kalidas Sharma.
Also read: 2 Assam Rifles jawans killed, 4 injured in NSCN (K) attack in Nagaland
According to information, martyred rifleman Kalidas Sharma hailed from Manbari Berajan of Assam's Sonitpur district.
He is survived by his mother and wife along with two daughters.
Also read: Nagaland CM, home minister condemn attack on Assam Rifles jawans  
Lieutenant General Sukhdeep Sangwan, the director general of Assam Rifles (DGAR) and all ranks of Assam Rifles have also conveyed heartfelt condolences to the bereaved families of the soldiers of the armed force, who were martyred in the line of duty, through the official Twitter handle of Assam Rifles.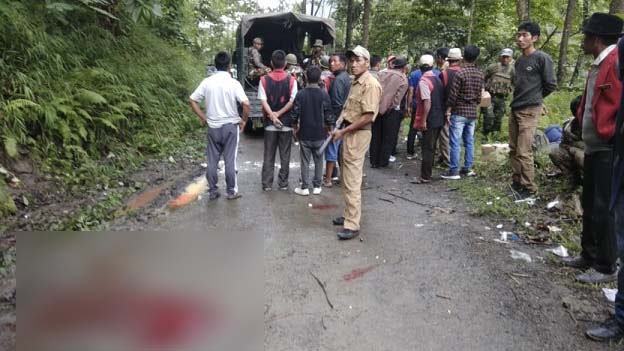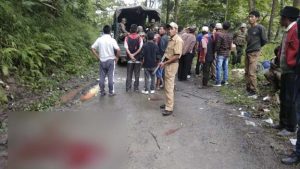 The attack on Assam Rifles has been vehemently condemned by Nagaland chief minister Neiphiu Rio and home minister Y. Patton.
The injured were airlifted to Air Force hospital in Jorhat district of Assam on Saturday.
Defence sources said a convoy of three vehicles of 40 Assam Rifles, based in Tuensang, was moving from Tobu to Ukha village in Mon district when they were fired upon indiscriminately at Changlangshu village leading to the death of two soldiers, including a junior commissioned officer, and injury to four others at around 1.30 pm.
They suspected Yung Aung-led faction of NSCN (Khaplang) to be behind the attack. However, no group claimed responsibility so far.
The incident took place three days after Arunachal Pradesh MLA Tirong Aboh, his son and nine others were killed in Tirap district in an ambush by suspected militants on Monday.