Manipur celebrated Sajibu Nongma Panba Cheiraoba, the New Year of the Manipuris on Saturday.
It is celebrated on the first day of the Manipuri month, Sajibu, which falls in the month of March or April.
Cheiraoba, which marks the beginning of a new cycle of life on the Meitei calendar, was widely celebrated in the state.
Festive dishes are prepared from vegetables to be offered to deities for a grand feast for families.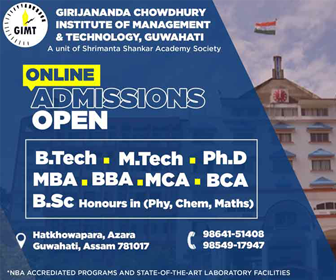 After the preparation, the cooked food is offered by the elders of the house to three deities for the protection of the family at certain location of the house including the main gate.
Married women give gifts to their parents and brothers on the occasion. The youths seek the blessings of the elders of the family.
Praying to gods by offering flowers, fruits and dishes, traditional family feasting, climbing nearby hillocks in the afternoon, marked the occasion.
Important hill ranges or hillocks in and around Imphal town were full of children, youths and family folks on Saturday afternoon.
Meanwhile, President Ram Nath Kovind has conveyed warm wishes and greetings to the citizens of the country on the auspicious occasion of Sajibu Cheiraoba.
Sharing that the festival marks the onset of New Year and reflect values of prosperity and well being, the President prayed for the festival to strengthen the bonds of love and affection as well as the spirit of fraternity among people across the Nation.
Governor Dr Najma Heptulla has also conveyed warm wishes to the people of the State on the auspicious occasion of Sajibu Nongma Panba (Cheiraoba). Chief Minister N Biren Singh and others have also greeted the people of the State on the occasion.
Manipur assembly speaker Yumnam Khemchand Singh too has greeted the people on the occasion of Cheiraoba.
In their separate greetings, they said Sajibu Nongma Panba marks the end of the previous year and the onset of the New Year.
With the advent of a New Year, people pray that the festival ushers in an era of peace, progress and prosperity in the region and enhances the spirit of unity, cohesiveness and brotherhood among the communities of Manipur.