Repoll has been ordered at 19 poling stations under Outer Manipur parliamentary constituency.
The polling will be started from 7 am to 4 pm on Thursay.
Announcing this during a hurriedly called press conference at the election office located in Imphal onTuesday afternoon, the chief electoral officer PK Singh of Manipur said the repolling will be held at 11 polling stations in Senapati district, 4 in Ukhrul district, 3 in Churachandpur district and one in Chandel district.
Also read: Manipur: Sealed EVMs from 265 polling stations stored in Thoubal's strong room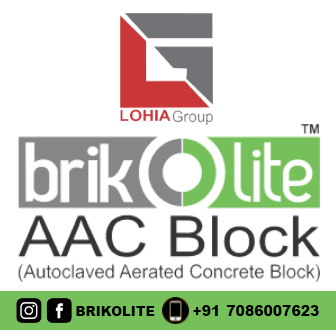 The day's announcement for repoll came after the Election Commission of India approved the recommendation made by the returning officer of the Outer Manipur Parliamentary constituency.
It may be mentioned that the polling for the Outer Manipur parliamentary constituency was held on April 11 at 1562 polling stations under 28 Assembly constituencies in 12 districts of Manipur.
In Ukhrul, re-poll will be held at four polling stations namely 44/21-Shangshak, under Ukhrul Assembly constituency 45/43-Kachai, 45/17 Poi-A and 45/18 Poi-B under Chingai Assembly constituency while three polling stations namely 57/01-Sanglei, 57/03-Songkong and 57/18-Songphu under Henglep Assembly constituency in Churachandpur district.
Also read: Nagaland: Repoll at polling station no 13 at Kubza records 44.68% turnout
Similarly, repoll will be held at 11 polling stations in Senapati district, two namely 47/37-Kdom Khavii, 47/1-Koide polling station under Karong Assembly constituency, eight stations namely 48/11-Chawainu, 48/20-Songsong (B), 48/32-Makhel Keibi (A), 48/33-Makhel Keibi (B), 48/40 Tungam Khullen (D), 48/53-Tungjoy (D), 48/65-Laii (A) and 48/68-Laii (C) under Mao assembly constituency and 49/10-Tadubi (A-1) under Tadubi assembly constituency.The lone polling station in chandel district for repoll on April 18 is 41/30 Mahoutera.
"We've taken up special measures with necessary instructions for the smooth conduct of repolling," CEO Singh said while informing about the preparation for the upcoming polling for the Inner Manipur parliamentary constituency on April 18.
Sharing more information about the Inner Manipur parliamentary constituency polling, the CEO said that around 138 polling stations including 38 polling stations under Yaiskul Assembly constituency in Imphal East district and 40 polling stations under Bishnupur Assembly constituency in Bishnupur district will be manned by women polling personnel.
Interestingly, one polling station namely 15/31 Lamlong Higher Secondary School polling station under Imphal East district will be entirely manned by persons with disabilities, he said.
He also informed that this time around 45 companies of paralimitary forces and state police personnel will be deployed across 1300 polling stations under 32 Assembly constituencies in four valley districts of Manipur for the smooth conduct of the second phase polling on April 18.
Responding to a question on seizure of the cash and liquor prior to the polling days, he said that continuous seizure of liquor and narcotics drugs are reported unlike the seizure of cash in the state.
So far 42,524.28 litres of liquors including the Indian made foreign liquor and country liquor costing around Rs 0.4278891 crores were seized so far.
At the same time there are also reports of seizing 0.456 kilogram of heroin number 4 drug and WY (world is yours)tablets,another party drug numbering around 580 which costs around Rs 31.30 crores,according to the CEO office.