The World Homoeopathy Day was observed under the aegis of the State AYUSH Society and Homoeopathy Medical Association (HMA), Manipur at Indian Medical Association (IMA) hall at Lamphelpat in Imphal on Tuesday.
The State Health and Family Welfare Minister L Jayantakumar Singh, Additional Director, AYUSH Dr Y Lukhoi Singh who is the member of State AYUSH Society and vice president, HMA Dr N Birkumar Singh attended the celebration as chief guest, functional president and guest of honour.
Speaking on the occasion, Minister Jayantakumar has expressed that everyone needs to have a strong determination and courage for performing various activities. Apart from a proper planning we also need to cultivate the habit of converting the plan into action, he added.
Minister Jayantakumar who also holds Law and Legislative Affairs portfolio also informed that different assignments have been given to different level of officials and staff according to their responsibilities and duties.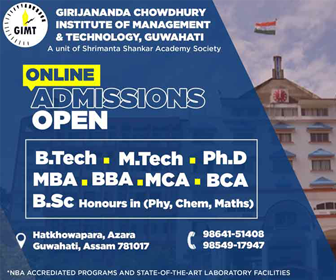 Seeking suggestions which may be used as a tool to improve the existing system of the Health Department, he appealed all the staff concerned to cooperate with each another and also to maintain professional ethics. HMA functionaries also spoke on the occasion.
Floral tribute was also given as a part of the celebration to Dr Samuel Hahnemann, the renowned German physician who is also known as the founder of Homoeopathy. It may be mentioned that April 10 is the birthday of Dr Hahnemann.
World Homoeopathy Day has been observed every year on his birthday as an honour to the late physician who pioneered homoeopathy movement in the world.