The recent lynching of a Muslim youth in Manipur has brought to the fore the rift in relationship between the Hindus and the Muslims living in the State. Farooque Khan, a promising entrepreneur of Lilong Haoreibi Mayai Leikai in Manipur's Thoubal district, was lynched last week. The visuals of the 26-year-old being beaten up by the mob with thick bamboo sticks, in the presence of armed policemen, for alleged vehicle theft, have since gone viral. Soon after his death, all visible action was taken — a special investigation team formed, five men arrested, a torch rally organised by the locals condemning the incident. What is not visible, however, is the fracture this incident has engineered in the relationship between Meiteis (largely animist Hindus) and Meitei Pangals, the Muslims of Manipur.
A report published in the The Telegraph stated that it was a group of Meiteis that lynched Farooque, a middle-class, educated Pangal. "For years, Hindus and Muslims have lived together. But after the way Farooque was lynched, we have started to realise that Muslims in Manipur too have to be careful," says Farooque's uncle, Mohammed Mujibur Rahman.
At 21, Abid Hussain is way younger than Mujibur, who is a lecturer in Manipur's Directorate of Education. He is a Pangal of the Chirai Muslim area of Imphal West. He says, "When we were growing up, the only advisory for us was to be careful of the underground groups. Now, when we step out, our parents tell us to avoid Meitei-populated areas at night."
The report further stated that locals say lynching has been the "in-thing" in Manipur for a while now. It has typically been used to punish, but in the past four years it has acquired a communal purpose. Three months after Mohammed Akhlaque was lynched in Dadri for allegedly storing beef in August 2015, a madrasa headmaster in Imphal East was lynched. It was alleged that he was stealing cattle. In 2016, two students were lynched at Mayang Imphal Yangbi Garden. They were reportedly mistaken for bike-lifters. That same year, during Holi, six Muslim schoolboys were beaten up in Imphal. They were suspected of indulging in anti-social activities.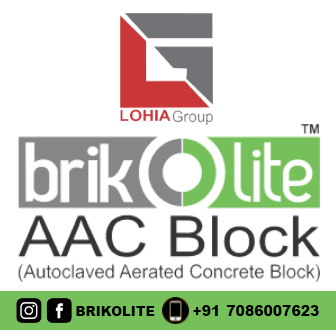 Muslim social activists of the region talk about how things have worsened since the Bharatiya Janata Party (BJP) came to power in the State in 2017. Over 2.39 lakh Muslims live primarily in Imphal East and West, Thoubal and Bishnupur districts. From time to time they have said they feel "alienated". Not long ago, there were protests demanding the implementation of the Inner Line Permit — the official document required for non-locals to travel and work in the State — to control the influx of Mayangs or outsiders. Says an Imphal-based Muslim advocate who did not want to be named, "The bill defining the 'original' settlers of Manipur did not clearly define our case. It was not clear if this bill targeted only Muslims who came from Bengal, Bihar and Assam. As of now, it looks like even indigenous Pangals are being targeted."
Muslims here claim they have remained backward as compared to the Meiteis. "The welfare schemes barely reach Muslim students. The Kasturba Gandhi Balika Vidyalaya scheme has been implemented in the hills where mostly Nagas and Kukis live. It should be extended to Muslim-dominated areas," says a former State Secretary of the State Minorities Commission. He adds, "The four per cent reservation in Government jobs is not implemented fully."