Altogether 14 candidates representing 10 different political parties and independent have filed nomination papers for two Manipur Lok sabha seats – Inner and Outer Manipur parliamentary constituencies at the District Election Officer (DEO) offices at Imphal and Thoubal on Monday.
Manipur will go to 17th Lok Sabha polls on April 11 and 18 next.
Otherwise, with the wrapping up of official filing of nominations papers for the first phase of polls on Monday afternoon, 8 candidates representing 7 different political parties and Independent filed their nomination papers for the Outer Manipur parliamentary constituency at the office of DEO, Thoubal, 25 km south of Imphal.
The eight candidates are H Shokhopao alias Benjamin Mate of Bharatiya Janata Party, K James of Indian National Congress, Thangminlien Kipgen of National People's Party,Ashang Kashar of North East India Development Party,Dr Lorho S Pfoze of Naga People's Front, Hangkhanpau of Janata Dal(U),Angam K Kom of Nationalist Congress Party and Laikham Kaipu of Independent.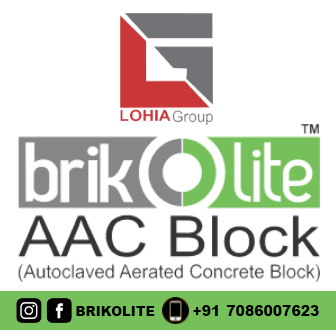 Manipur chief minister N Biren Singh, Manipur BJP president K Bhabananda, works minister Th Biswajit and BJP national leader Nalin Kohli, who is the in charge of elections in Manipur besides other party leaders and workers accompanied the BJP candidates RK Ranjan (for Inner Manipur seat) and Benjamin Mate (Outer Manipur seat) during their filing of nomination papers at DEO office Imphal west district and DEO Thoubal district.
#Vote4BJP ! campaigning for #NamoAgain at Thoubal District, stronghold of former CM and INC MLA. Now the tide has turned ! @BJP4India @BJP4Manipur @RajatSethi86 pic.twitter.com/FGsYGfoGwK

— Chowkidar Nongthon Biren (@NBirenSingh) March 25, 2019
Similarly, former chief minister and Congress legislature party leader O Ibobi-led party leaders accompanied O Nabakishore, a new face candidate for Congress party in the Inner Manipur Parliamentary constituency in filing his nomination papers while president Gaikhangam of Manipur Pardesh Congress Committee accompanied K James, another new face of Congress at DEO office, Thoubal.
Besides, BJP and Congress candidates in Inner Manipur constituency, four other candidates including M Nara of CPI, who finished 2nd in the 2014 elections, popular actor RK Somorendro alias Kaiku (Independent), G Tonsana of Manipur Democratic People's Front and S Nandeswar of Rashtriya Janhit Sangarsh Party also reportedly filed their nomination papers.
Nomination filed for @BJP4India candidate @BenjaminMate1 for the Lok Sabha Elections 2019 from Outer Manipur Parliamentary Constituency, at the Office of the RO, Thoubal District today. #NamoAgain pic.twitter.com/4YDyErRiAL

— Chowkidar Nongthon Biren (@NBirenSingh) March 25, 2019
Ninety-one constituencies including 25 seats in Andhra Pradesh, 17 in Telangana, 8 in Uttar Pradesh, 7 in Maharashtra, 5 each in Uttarakhand and Assam, 4 each in Bihar and Odisha; 2 each in Jammu & Kashmir, Arunachal Pradesh, Meghalaya and West Bengal; and 1 each in Chhattisgarh, Manipur, Mizoram, Nagaland, Tripura, Sikkim, Andaman and Nicobar Islands and Lakshadweep are going to polls in this phase spread over 20 States and union territories will go to polls in this phase, according to reports.
The scrutiny of nominations will take place on Tuesday while March 28 is the last date for withdrawal of candidatures.