Manipur Chief Minister N Biren Singh inaugurated three water supply schemes taken up under the Integrated Water Supply Project for Imphal Planning Area (Phase I)to provide drinking water facility to more than 50,000 population on Thursday.
The projects – Chinga Water Supply Scheme, Minuthong (Kangla) Water Supply Scheme and Khuman Lampak Water Supply Scheme – were undertaken by the Public Health Engineering Department (PHED).
Speaking at a joint inauguration function of the three schemes held at Khuman Lampak Water Supply complex here, Biren said that the BJP-led State government would celebrate March 1 to 15 as the 'Inauguration Fortnight' to commemorate its first anniversary.
Informing that around 100 schemes/projects would be launched/inaugurated during these two weeks, the Chief Minister said that the projects include many power stations, schools, hostels, water supply schemes, sports complexes and health centres.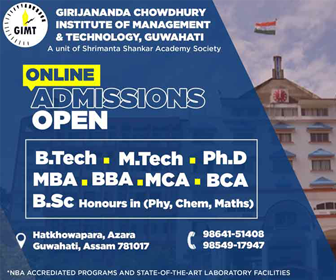 He said to meet the drinking water requirement of the State, the Centre had agreed in principle to take up water supply schemes at Sub-Divisional levels under Minority and Other Backward Classes (MOBC).
Stating that Prime Minister Narendra Modi's vision of providing potable water to all the households of the country by 2022 is a big challenge to States like Manipur due to topographical factors, he said that the present government would however leave no stone unturned in accomplishing the target in the State as well.
Acknowledging the fact that there is a need for a strong team of engineers and employees at PHED to achieve the goal, the Chief Minister said that he had discussed about the manpower requirements of the Department with PHE Minister Losii Dikho.
Minister Dikho, who attended the function as president, said that water is the basic necessity of life and PHED is responsible for providing drinking water to the masses.
Expressing gratitude to the Chief Minister for his special concerns about the Department, he expressed hope that necessary staff of the Department would be recruited soon. Stating that the present Government is performing well under the leadership of Biren, he said that the State had witnessed lots of positive changes since the coming of the new government.
Advisor to Chief Minister Rajat Sethi, Secretary, PHED, Nidhi Kesarwani and PHED Chief Engineer H Sunil Singh also attended the function as Guests of Honour.
Speaker of Manipur Legislative Assembly Y Khemchand was also present at the inauguration ceremony of Chinga Water Supply Scheme which was constructed at an estimated cost of Rs 370.09 lakh, has a capacity of 1.14 million litres per daily (MLD).
Having the same capacity, the Minuthong Scheme was taken up at a cost of Rs 331.13 lakh. On the other hand, the Khuman Lampak Water Supply Scheme, which was constructed at an estimated cost of Rs 747.27 lakh, has a capacity of 4.45 MLD.
The Chinga Scheme will provide potable water to around 8400 people of Thokchom Leikai, Pishum Hao Ground, Chongtham Leikai, Chirom Leikai, Super Market, Chinga Makha Liwa Road, Irom Leikai, parts of Maisnam Leikai and Mayengbam Leikai, Top Leikai, Sougrakpam Leikai and Thongam Leikai.
The Minuthong Water Supply Scheme will serve around same number of people of Babupara, Khuyathong, DM College Campus and parts of Thangal Bazaar while the Khuman Lampak Scheme will provide water to around 33,630 people of Khuman Lampak Sports Complex, Ragailong Kabui Khun, Deulahland, Nagaram, Lairikyengbam Makha Leikai and parts of Chingmeirong East.
To meet the ever increasing demand of potable water, PHED took up Integrated Water Supply Scheme for Imphal Planning Area (Phase-1) with an estimated cost of Rs 89.7519 crore.
The said amount was sanctioned under the then transition phase of Jawaharlal Nehru National Urban Renewable Mission (JnNURM) during February 2014. Under the project, reconstruction of nine Water Treatment Plants viz, Koirengei, Khuman Lampak, Minuthong (Kangla), Porompat, Chinga, Canchipur, Singda, Kangchup, Kangchup Extension and one Zonal Reservoir at Sangakpham were taken up.