The contributions of Baba Saheb Ambedkar to create a caste-free society and for the downtrodden people were recalled on his 127th birth anniversary observed at the Court Hall of Manipur University on Friday during a programme organized by the Centre for Study of Social Exclusion and Inclusive Policy (CSSEIP).
Vice-Chancellor of Manipur University Prof Adya Prasad Pandey attended the function as the Chief Guest. Prof E Bijoykumar Singh, Director, CSSEIP, Manipur University presided over the function. Prof N Lokendra Singh, Dean, School of Social Sciences, MU and Prof Ksh. Rajendra Singh, Head, Department of Sociology, MU attended the day's function as the Guests of Honour.
Speaking on the occasion, VC Prof Pandey said Ambdekar is the main person behind the present Constitution of India and recalled the father of Indian Constitution for his contribution for the downtrodden people and for a caste-free society.
Prof Pandey spoke about the spirit and efforts made by Ambedkar to remove the social evil from the society. He also maintained that Ambedkar was not against anybody but against the 'social evil'. Prof Pandey urged all, particularly the students and youths, to emulate the ideologies and examples of the towering leader for the development of the country.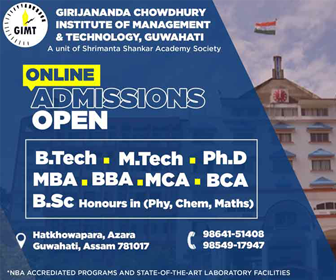 He also urged the students to imbibe the habit of reading good books and to become a good writer to express good ideas which can be adopted in social reformation and social changes for our future generations.
In his speech, Prof E Bijoykumar Singh said Ambedkar was the greatest mentor of his time, who was not understood properly even during that time. His internal struggle to give proper place to the downtrodden people of the society is the greatest contribution.
To understand Ambedkar in proper perspective and different dimensions of his contribution, CSSEIP will be working on various workshops and seminars on national level in the month of September/October, he added.
On the other hand, Prof N Lokendra Singh said, "Baba Saheb Ambedkar is the main architect of the Constitution of India from a very humble background who managed to rise and brought substantiate changes in our social system which has been grown for centuries."
Prof Ksh Rajendra referred Ambedkar as multifaceted personality and pointed out the instrumental works of this leader in bringing out an important reformation of labour movement in the country by bringing down working hours of labours from 12 to 8 hours. Reader of CSSEIP Dr. Th. Bharat Singh, Dr Thathai Vaiphei and Dr Yaiphaba Ningthoujam also spoke in the day's function.
Dr Yaiphaba contextualized the plight of the Yaithibis of the State. He evoked the idea of Dr Ambedkar to bring about an equal social change in the State also. The function commenced with felicitation, honouring of the dignitaries with bouquets, mementos and lengyan phi. Welcome Address was delivered by Dr. Thathang Vaiphei.