The 64th National School Games in Fencing for Under-14 and 17 years (boys and girls) was formally inaugurated at Khuman Lampak Indoor Stadium in Imphal on Tuesday.
Manipur Chief Minister N Biren Singh, Youth Affairs and Sports Minister Letpao Haokip, Secretary (sports) Bobby Waikhom and Observer of School Games Federation of India, Sanjoy Goutam attended the opening ceremony.
Youth Affairs and Sports Minister Letpao Haokip, Secretary (sports) Bobby Waikhom and Observer of School Games Federation of India, Sanjoy Goutam also attended the opening function as dignitaries.
Speaking on the occasion, Chief Minister N Biren said that sports are one of the most important avenues for developing the youth and moulding them to become responsible citizens. Sports are an area where there can be no recognition on the basis of caste, creed or religion. Only talent and hard work determine the outcome. Thus, games and sports are an excellent medium through which one can bring common understanding, a sense of oneness and brotherhood, and help build character and discipline, he said.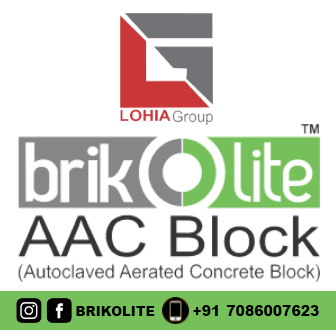 Informing that in the recent Commonwealth Games, Manipuri sportspersons won 10 medals out of total 16 won by India, Biren said that he is happy to know that 48 players would be representing Manipur which is known as the powerhouse of the Indian Sports, in this competition.
Under the School Games Federation of India, there are over 40 sports disciplines among which 28 disciplines are recognised by the International Olympic Committee, he said while adding that the SGFI cannot conduct the competition in all disciplines in a single State for this reason. Every year, School Games Championships are held in different disciplines in different parts of the country, N Biren said.
He stated that Manipur had been participating in and hosting National School Games events under the aegis of SGFI in different sports disciplines since the beginning. The State however could not host the Games continuously in previous years due to various issues including law and order problems, he added.
Now, with the restoration of peace, the State has once again resumed hosting various national tournaments and championships, and there is an opportunity for the country to explore Manipur, he observed.
In his speech, Sports Minister Letpao Haokip said Manipur is no more far away from the so-called mainland India with the introduction of Prime Minister Narendra Modi's 'Ek Bharat Shreshtha Bharat' initiative.
Altogether 730 players representing 19 teams viz. Andhra Pradesh, Bihar, CBSE Welfare Sports Organisation, Chandigarh, Chhattisgarh, Delhi, Gujarat, Haryana, Indian Public School Conference, Jammu and Kashmir, Madhya Pradesh, Maharashtra, Punjab, Tamil Nadu, Telangana, Uttar Pradesh, Vidya Bharathi, International Board School Sports Organisation and Manipur are taking part in the competition, which will come to an end on November 17.
The day's opening ceremony also witnessed march-past of participating teams and cultural presentations.