Manipur Renewable Energy Development Agency (Manireda) Director Lourembam Manglem has appealed to promote the renewable energy sector in the State by taking benefits from Manipur Grid Interactive rooftop Solar Photo-Voltaic (SPV) Power Policy.
Small quantities of power generated by each individual household, industrial building, commercial buildings or any other type of building can be used to partly fulfil the requirement of the building occupants and surplus, if any can be fed into the Grid, Manireda Director Manglem said.
The excess power can be sold back to the power company through inter tied grid.
Addressing a press meet in Imphal, he said, "Manipur has huge potential to generate solar power using unutilized space on rooftops and wastelands around buildings."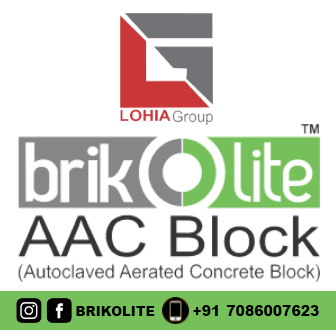 Manireda was established in 1999 as an autonomous government organization.
Stating that there is a 70 per cent Central Financial Assistance for all types of residential buildings for the scheme, he further urged the public to come and avail the scheme.
According to the Director, as on March 15, 2018, Manireda has installed 64 On-Grid systems/plants with a total installed capacity of 931.00 KW and another 45,755 off-grid systems with a total installed capacity of 4998.12 KW.
Manireda has also installed 3392 Solar Thermal systems. The system/ scheme under the Off-Grid systems installed include 24,583 Solar Home Lighting System, 11,205 Solar Lighting System, 9,058 Solar Lantern, 542 SPV Power Plants, 28 Solar Water Pumping Systems, 305 Solar Power Packs, 14 Wind-Solar Hybrid, seven Small Hydro Power Projects, three Biomass Gasifier Power Projects and 10 Energy Awareness cum Educational Parks.
The On-Grid systems include 46 residential sector, one commercial sector, eight government institutions and nine others (Society, NGO, private schools, etc.). The projects/schemes under the Solar Thermal systems include 3390 Solar Water Heating Systems of 100 LPD each at various locations and two Solar Water Heating Systems of 1000 LPD each at Raj Bhawan.
Projects undertaken by the Manireda during the year 2017-18 include installation of 400 of LED solar street light at tourist areas with an installed capacity of 16 kW, 300 LED solar street lights at Phayeng, Imphal West with an installed capacity of 12kW, 700 LED solar street light at various locations with an installed capacity of 28 kW, Solar Power Plant (Off-Grid) at INA Memorial Complex, Moirang with an installed capacity of 25 kW, Solar Power Plant (Off-Grid) at National Institute of Technology, Langol, Imphal West with an installed capacity of 100 kW.
Other projects include one each Grid Connected Solar Roof Top at National Sports Academy (100 KWp), City Convention Centre (100 kW), Inter State Bus Terminal (100 kW), Manipur State Kala Academy (50 kW), Directorate of Handloom &Textile (15 kW) and Secured Office Building (25kW). MANIREDA, in co-ordination with the Directorate of Handloom & Textiles, Manipur, has also installed 7078 LED solar home light for Registered Handloom Weavers with an installed capacity of 141.74 kW.
The press conference, moderated by Joint Director of Information and Public Relations W Phajatombi, was also attended by Scientific Officer Babita Thangjam, Junior Engineer N Brojendro Singh, among others.