The N Surendra Singh Memorial Manipur University Inter-College Weight-Lifting, Power-Lifting(in both men and women categories) and Best Physique(male) Tournament for the year 2018-19 was held at the indoor stadium of Regional College at Lilong Chajing under Imphal West district on Saturday.
Md Wahidur Rahman of Biramangol college in Imphal East district bagged the overall champion title in the best physique men competition 2018. However Th Niranjan of Regional College Lilong Chajing and S Robibala of Waikhom Mani College of Thoubal district have been awarded winners title in 60 kg men's category and 55 kg women's category competitions respectively.
Students from around 14-15 colleges under Manipur University participated in the tournament.
Consumers Affairs and Revenue Minister Karam Shyam attended the opening function of the tournament as the chief guest.
S Tilakchand Singh, the principal of Regional College and vice-president W Gonendro Singh of GB Regional College were the functional president and guest of honour of the day's function respectively.
Speaking on the occasion, Minister Shyam drew the attention of the youths on the importance of good health.
Shyam said sports lay foundation for good physical and mental health that in turn breeds moral values, discipline and all-round development in us.
Having positive thoughts and inculcating discipline besides having good behaviour also help in effective governance of the State, he said.
Be it sports, education, social service or any other field, it is important for students to take up the spirit and stamina of excellence in their works for a successful life in future.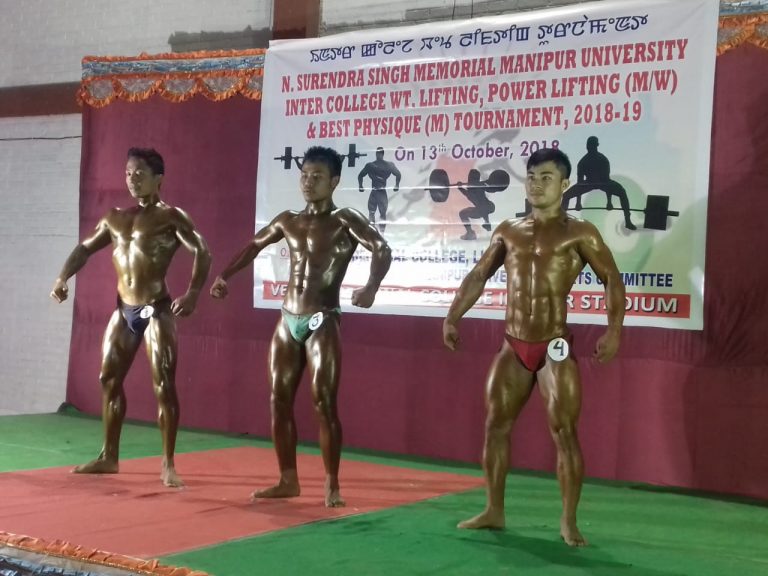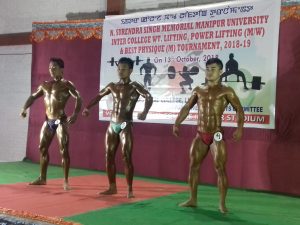 "We need proper education to lead a meaningful life, he added. If we live our lives based on positive notes, ideal thoughts with sound knowledge, we will easily be able to shoulder our responsibilities successfully later on in any walks of life, whether in politics, community service, and state service or even in leading students' organizations," he said.
The minister said that he wants the students to understand that sports bring love and harmony, mutual understanding and trust amongst one another. Those who attended the function also spoke on the occasion.
Prizes were also distributed to the winners of the N Surendra Singh Memorial Manipur University Inter-College Weight-Lifting, Power-Lifting and Best Physique 2018-19 during the function. Teachers, students and other concerned officials took part in the function.