Assam Chief Minister Sarbananda Sonowal on his maiden visit to Maibang in Dima Hasao and second visit to the district though said the State Government would boost up the development activities in Dima Hasao, made no new announcement for the district.
Chief Minister Sonowal was accompanied by HOUSEFED Chairman and Assam BJP chief Ranjeet Kumar Dass, MLA Rituparna Barua, North Cachar Hills Autonomous Council (NCHAC) CEM Debolal Gorlosa, Chairperson Ranu Langthasa, Executive Members and Members of the Council.
While attending the 168th birth anniversary programme of Dimasa national freedom fighter Veer Sambhudhan Phonglo at Dishru field in Maibang town on Friday, Chief Minister Sonowal said that he was very positive about development of the district along with the rest of the 33 districts in the State.
In his speech, the CM also spoke about the setting up of ACS training centre at Umrangso. He also stated that the State government already announced to set up Horticultural College at Dima Hasao and BEd College at Maibang in the State Budget for 2018-19.
Earlier, Sonowal paid floral tribute to mark the 168th birth anniversary of Veer Sambhudhan Phonglo who belonged to the Dimasa community and was born on March 16, 1850 in the tiny village of Longkhor near Maibang.
Veer Sambhudhan Phonglo was a pioneer in leading the movement against the atrocities towards the local people by the British and fought relentlessly for the cause of his native land.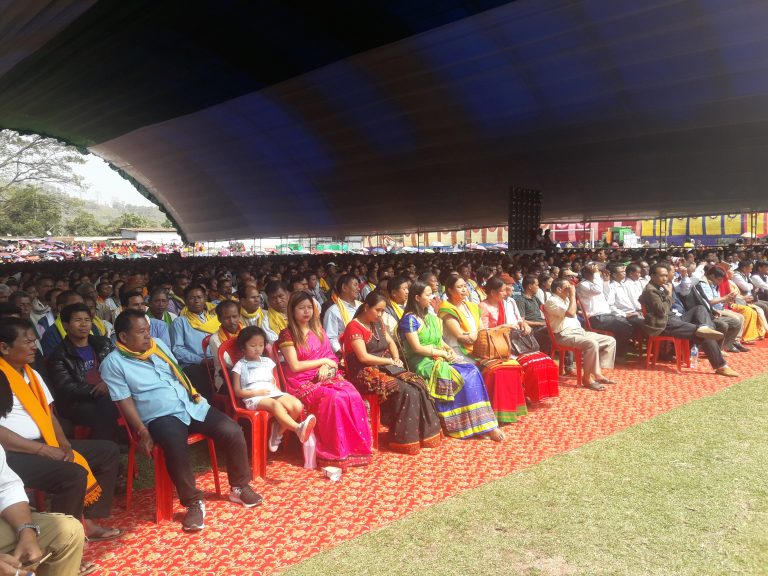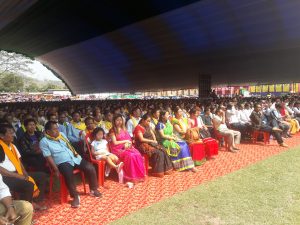 As a part of the programme, Chief Minister Sonowal also handed over the honorarium cheques to the village Gaon Burhas and felicitated Pranab Langthasa, who won Mr Asia 1st runner-up at the recently-held contest in Thailand.
On his arrival at Maibang, the CM first unveiled a statue of Veer Dimalik Kemprai near the junction point of Maibang town.
NCHAC CEM Gorlosa in his speech thanked the CM for his promptness and zeal to take Dima Hasao towards the route of development.
"It is under his leadership that so many development activities in Dima Hasao are in process which is visible to public," said Gorlosa.
Gorlosa also mentioned that the leadership and activities of Chief Minister Sonowal has instilled confidence among the members of autonomous council to work relentlessly for the people of the district.
Haflong MLA Hagjer also delivered speech in the programme.
In his speech, Sonowal also assured that till he remains as the CM of the State, the people of Dima Hasao would remain safe and protected. However, he did not mention about the recent incident of Maibang where two youths were killed and several others were injured during police firing.
Though the CM was supposed to go to Veer Sambhudhan Phonglo's village, he could not reach the village due to security reasons.