Flying helicopters and twin-engine aircrafts is always treacherous in the Eastern Himalayas of Arunachal Pradesh.
Penetrating clouds, with associated thunderstorms and wind gusts is always a big challenge for the pilots flying in Arunachal Pradesh.
For the pilots, the challenge is always two-fold: flying the chopper in poor visibility and, simultaneously, staying clear of the treacherous peaks, which often remain invisible.
Because of the challenges put together, there have been as many as nine crashes of helicopters and aircrafts in Arunachal Pradesh since 2009.
Also Read – Navy unites with IAF and Army to search the missing AN 32
Unfortunately, pilots, both civil and air force have now started describing Arunachal Pradesh as the land of "killer mountains".
The AN-32 transport aircraft of the Indian Air Force (IAF), which took off from Jorhat in Upper Assam at 12.27 pm on Monday afternoon for the Mechuka Advanced Landing Ground (ALG) in Shi Yomi district of Arunachal Pradesh remained "missing" for the fifth day.
Here is the list of helicopter and aircraft crashes since 2009 in Arunachal Pradesh: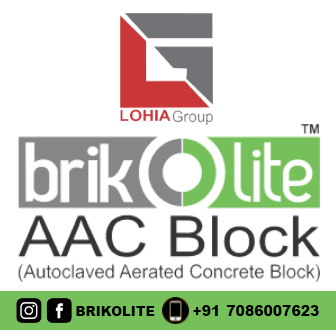 On June 10, 2009, an IAF AN-32 aircraft crashed close to Mechuka in Arunachal Pradesh, killing all 13 air warriors on board.
Also Read – IAF's AN 32 aircraft goes missing along China border
On November 19, 2010, IAF's MI 17 helicopter crashed near Tawang in western Arunachal Pradesh, killing 12 people. Three crew members, eight IAF personnel and one Lieutenant Colonel of the Indian Army were killed in the tragic crash.
There were two helicopter crashes in April 2011 in Arunachal Pradesh.
On April 19, 2011, a Mi-17 Pawan Hans chopper crashed while trying to land in Tawang. Altogether, 17 people, including two children died in the crash. All of them were civilians.
On April 30, a single-engine helicopter carrying Arunachal Pradesh Chief Minister Dorjee Khandu met with an accident while flying from Tawang to Itanagar. Five people were killed. It took five days for the search and rescue parties to locate the bodies.
On August 4, 2015: A Pawan Hans Helicopter crashed after it took off from Khonsa in Eastern Arunachal Pradesh. After eight days of search and rescue operation, bodies of the two pilots and an IAS officer, Kamlesh Joshi, were recovered by commandos of the High Altitude Warfare School.
Also Read – AN-32 still missing on day 4, Arunachal CM appeals for concerted efforts
On July 4, 2017, four IAF personnel were killed in a helicopter crash at Papumpare district in Central Arunachal Pradesh.
On October 6, 2017, IAF's MI 17 helicopter crashed at Chuna, killing all 7 on board. Five IAF personnel and two Army jawans were killed the IAF helicopter ferrying kerosene cans burst into flames in Western Arunachal Pradesh.
While jerry cans of kerosene were being offloaded, the net holding the cans got entangled in the aircraft's rear rotor, sources said. The chopper caught fire and crashed to the ground, killing all onboard.
On October 11, 2018, a Mi-17 helicopter of the Indian Air Force crash-landed near Tuting (close to China border) in Arunachal Pradesh. IAF officials claimed the emergency landing was due to the bad weather.
The chopper was flying from Jorhat in Upper Assam to Tuting in Arunachal Pradesh. All 16 on-board had a miraculous escape.