The Maharaja of Jodhpur and Marwar, Gaj Sing II said that the relation between people of Rajasthan and Assam has been very cordial, respectful since time immemorial.
The soft spoken Maharaja said this while interacting with the visiting media persons of Assam at Umaid Bhawan Palace in Jodhpur of Rajasthan.
While welcoming the media persons, the Maharaja gave a brief description on water conservation, culture and heritage preservation of that state.
He further briefed on how he approached the Rajasthan Government in the matter of rain water harvesting for which he has also received positive response from the Government of Rajasthan.
Responding to the questions of the visiting media persons, the Maharaja suggested that the Government of Assam may take the example of Rajasthan Government in the matter of water conservation and preservation of culture, heritage and architecture.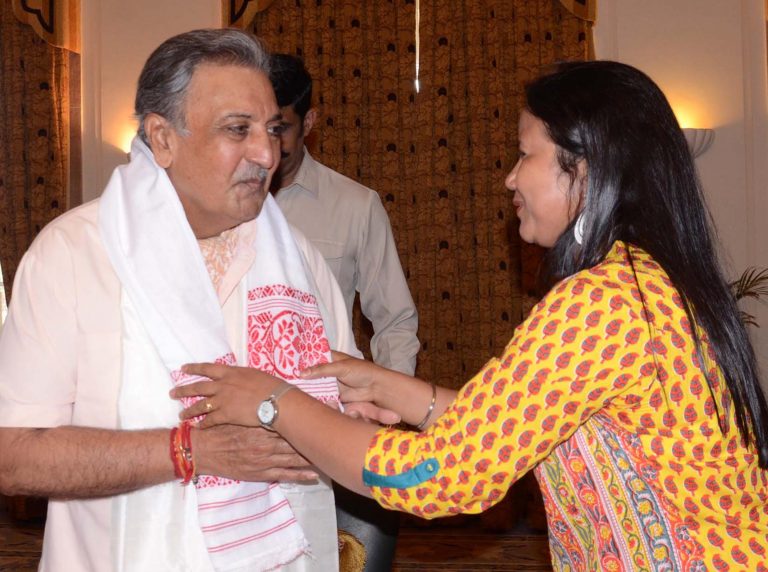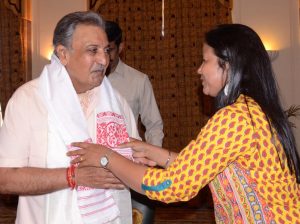 He also expressed his hope that the Chief Minister of Assam would surely take the initiative in this regard involving all sections of the society.
Earlier, Assam DIPR officials Zahid Ahmed Tapadar and Samar Kalita along with Bobita Bora and Tirtha Bhuyan from the media team felicitated Maharaja Gaj Singh II with a cheleng chador, gamosa and sarai.
The Maharaja also expressed great pleasure on the initiative of the Government of Assam for sending the team of journalists to Rajasthan.
It may be noted that the 20 member team of media persons from different parts of Assam was on a 12 days conducted press tour on Goodwill Mission to various places of Rajasthan from May 24 to June 3, 2018.
This was stated in an official press release.