Arunachal Pradesh Chief Minister Pema Khandu on Sunday announced that in a phased manner, the infrastructure related issues in all the schools across the State would be sorted out.
Chief Minister Khandu said this on Sunday while inaugurating a newly-constructed school building of the Government Higher Secondary School at Jairampur in Changlang district.
It may be mentioned that Government Higher Secondary School at Jairampur was established in 1953.
Jairampur is a small hilly town along the Indo-Myanmar border and Namchik basin covered with evergreen tropical rain forest.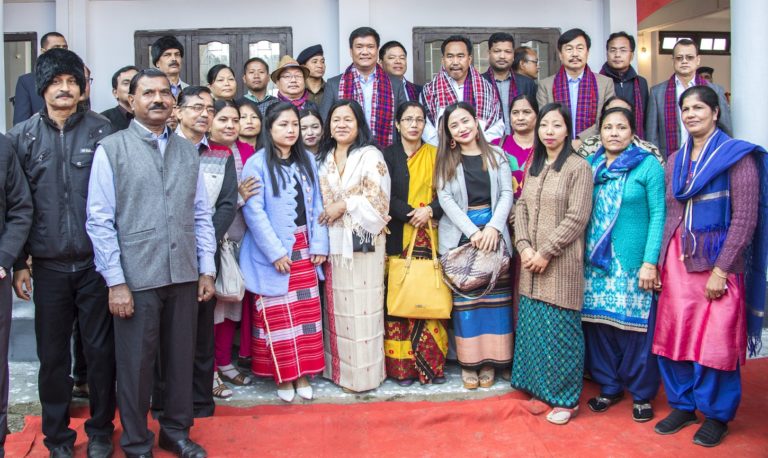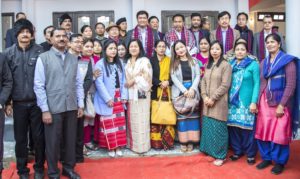 Arunachal Pradesh Education Minister Honchun Ngandam, Arunachal Pradesh Bharatiya Janata Party (BJP) president Tapir Gao, Parliamentary Secretary, Legal Metrology and Consumer Affairs; Laisam Simai; Parliamentary Secretary, Department of Tirap, Changlang and Longding (DoTCL), Tesam Pongte; Kanubari MLA Gabriel Wangsu and Deputy Inspector General of Police (DIGP-E) Apur Bitin were also present on the occasion.
Addressing the students, Chief Minister Khandu advised them to prepare themselves for future competitions.
While cautioning the students to remain away from bad influences, the Arunachal Pradesh CM said that bad influences could derail their career.
The principal of the government higher secondary school submitted a memorandum to Chief Minister Khandu.
While accepting the memorandum, the Chief Minister assured of meeting all the infrastructure-related issues of the school.
On the other hand, speaking on the occasion, Khanu requested the public, panchayat leaders and students present to give respect to the teachers as they do to the engineers or doctors and said it's time to recognise their (teachers) contributions towards the society.
The Arunachal CM also inaugurated a sports complex-cum-multipurpose hall at Terri Nagar constructed by the District Urban Development Agency (DUDA).