Assam exulted in joy after sprinter Hima Das' stupendous feat at the recently concluded Asian Games 2018 at Jakarta in Indonesia.
It was a proud moment for every Assamese as well as for every countryman.
A rousing welcome was accorded to the golden girl from Dhing who was rightly christened as the 'Dhing Express'.
That was followed by a grand reception by the Assam Government at a glittering function held at the Srimanta Shankardev International Auditorium of Kalakshetra in Guwahati.
Close on the heels, the All Assam Students' Union (AASU) also felicitated Hima in a grand way at the Latasil playground.
Hima, incidentally is the sports secretary of the Dhing unit of AASU.
Hima was also awarded with the Arjuna Award which she received from the President of India, Ram Nath Kovind followed by several other awards like the 'Young Indian of the Year' award.
She was also featured in several prestigious magazines in the cover.
Hima was also offered a job by the State Government but she chose to join Indian Oil as HR officer.
The star athlete from the State has also been endorsed by top sporting brand Adidas.
Things seemed to be going fine till then.
But what followed next turned out to be detrimental to the young athlete.
Series of felicitations, functions, interviews, soliciting presence at events have deviated Hima from the main focus.
She needs time to herself and her sport to prepare for the Olympics, even as the goings on is clear indicator that her very dream of an Olympic medal is in jeopardy.
Now, the cat is out of the bag.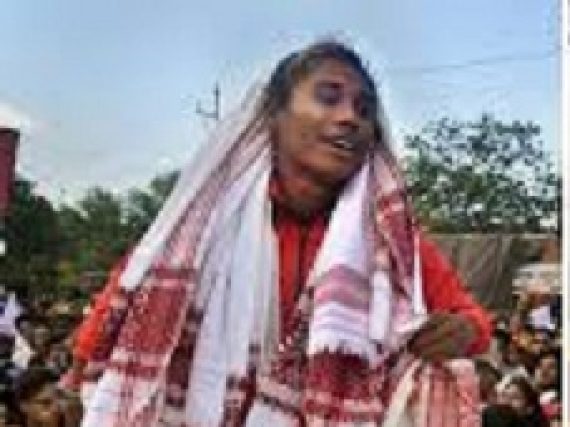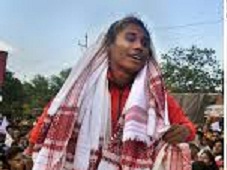 It is now official that Hima Das is avoiding training.
The Athletics Federation of India has made its displeasure clear on Saturday over Hima's commitment to the sport.
It is learnt that the apex sports body of the country has got in touch with the Assam Government to persuade her to cut her 45-day break and return to camp.
Notably, her coach Galina Petrova Bukharina is also back to the camp and is waiting for Hima, who is presently busy collecting gamosas, japis and sarai.
It has been learnt from sources that the State Government has asked Hima to go back for her training by October 18 next.