The East Khasi Hills District Administration has directed different departments to be on alert even as heavy rain continues to lash the capital city of Shillong and other parts of Meghalaya as well.
East Khasi Hills Deputy Commissioner, P S Dkhar informed the media that departments  under the District Disaster Management Authority (DDMA) like Fire and Emergency services,  PWD, Forest, Health and Police have been asked to remain alert  in view of the heavy rains lashing the city for the last couple of days.
However, no landslides or tree falling has been reported in the city as of now this year in contrast to last year's devastation.
It may be recalled that three people were killed near Raj Bhavan when a huge tree fell on the road due to incessant rains last year.
Apart from rains, Shillong and other parts are also experiencing heavy winds since the past few days.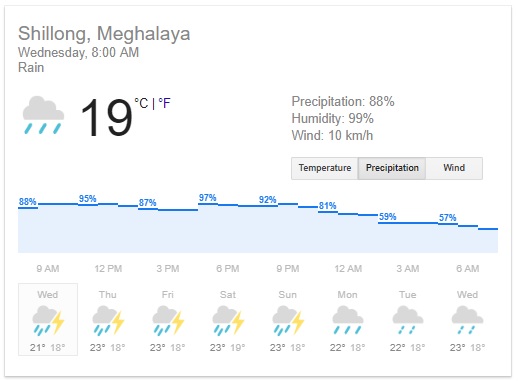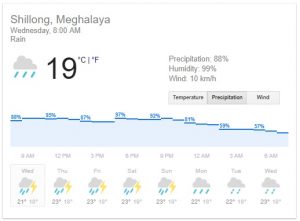 Meanwhile, the Forest Department is conducting a survey to identify those trees in the city which pose potential risk to life and property.
On the other hand, the Indian Meteorological Department has warned of heavy rainfall likely to occur at isolated places over Assam and Meghalaya on Wednesday and Thursday.
Notably, Shillong recorded 27.6 mm of rainfall from Monday morning till Tuesday morning.