Continuing the relentless operation being conducted against National Democratic Front of Bodoland (S), a successful joint operation was conducted on the intervening night of Friday and Saturday by Army and Chirang Police resulting in apprehension of one hard core terrorist Umbilash Bramho alias B Udang.
B Udang is a 42 batch cadre of the National Democratic Front of Bodoland (S) and was active since 2015.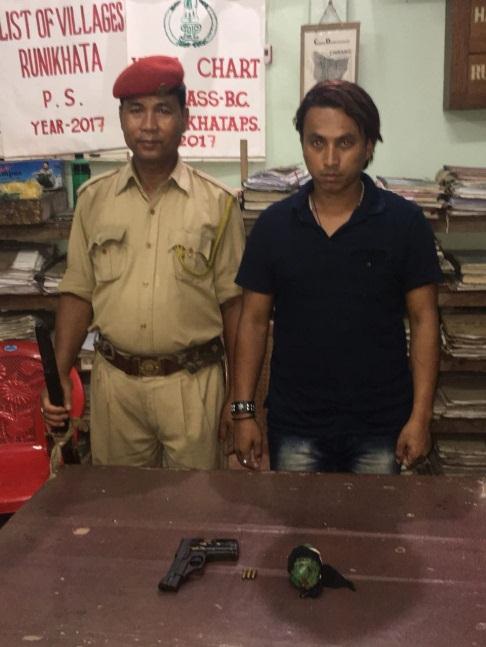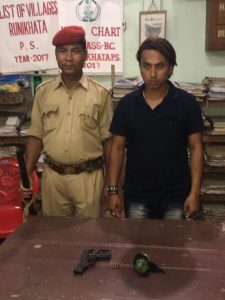 The arrested militant was responsible of multiple extortion activities in Chirang and Kokrajhar districts.
Recently, he was involved in recruiting new cadres for training from Chirang.
Based on specific input by intelligence agencies, a mobile vehicle check post was laid by the Army and Police near Bengtol.
At around midnight, the movement of a suspected individual was observed and he was nabbed.
On searching his belongings, a factory made pistol, live ammunition and a grenade was seized from the possession of the arrested militant.
The apprehension of this hard core terrorist has dealt a service blow to the National Democratic Front of Bodoland (S) in its efforts of extortion and disturbing the peace and security of BTAD area.