A one of a kind 'Temple to temple' run was organized early Sunday morning in Guwahati to promote fitness among women.
The ten kilometre run began from the historic Navagraha Temple, built by Ahom King Rajeswar Singha in the late 18th century to the Kamakhya Temple, one of the 51 Shaktipeeths built by King Narakasur and Koch King Biswa Singha where around 30 women in traditional 'mekhela chador' participated.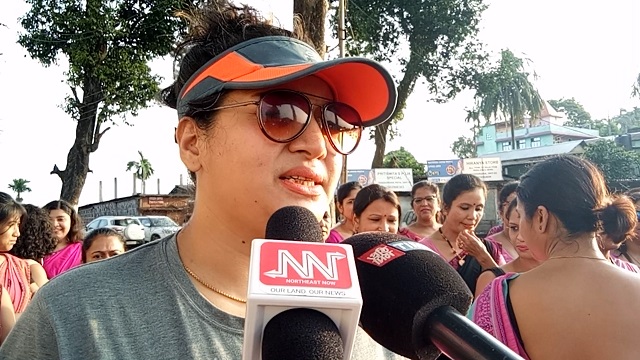 The event 'Temple to Temple Run' was a part of Pinkathon Women's Run event to be held in Guwahati on September 30 next.
The run was organized by the Pinkathon team.
Pinkathon is promoted by former supermodel Milind Soman with an objective of promoting women's health and create awareness about breast cancer.
Jini Barman, a participant, while expressing her happiness at taking part in the run, said, "Fitness is paramount. Women are slowly but steadily becoming aware about their health and fitness. We are here in mekhela chador to disseminate a message that a housewife or a working woman can also manage some time for their health and fitness keeping aside other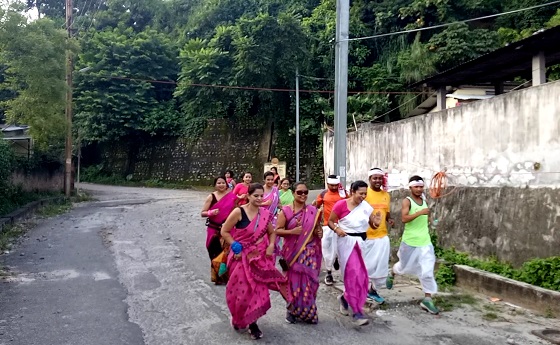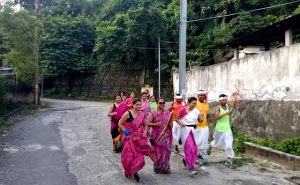 works."
It may be mentioned that around 30 visually impaired girls including women of different age groups will run in the fourth edition of Pinkathon Guwahati 2018 on September 30 next.
The Pinkathon aims to create awareness about breast cancer among women. It is categorized in four group including three km, five km, 10 km and 21 km.
The visually impaired girls will be trained by experts for the run.