Survival International, a London based tribal rights protection platform, will have an interaction with member-journalists of Guwahati Press Club on Friday.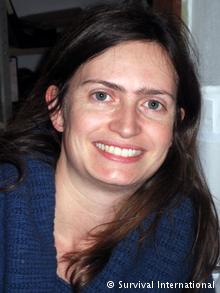 Sophie Grig, senior research and advocacy officer of the global forum will answer various media queries through the video conferencing during the Friday programme starting at 3 pm.
Founded in 1969, the non-profit and non-government organization campaigns for the rights of indigenous tribal people across the globe.
Its campaigns generally focus on tribal peoples' desires to keep their ancestral lands. The influential organization calls these peoples some of the most vulnerable on earth and aims to eradicate what it calls misconceptions used to justify violations of human rights.
Survival International aims to help foster tribal people's self-determination. To ensure freedom of action, the forum does not accept government funding.
Besides London, Survival International has offices in Amsterdam, Berlin, Madrid, Milan, Paris and San Francisco.
Days back, Survival International criticized the foresters of Kaziranga National Park in central Assam for adopting rude approach towards the tribal families at the fringe localities in the name of wildlife conservation.
It even blamed BBC's Natural History Unit for attempting to retreat from a BBC News report that vindicated the locals' concerns.