Pawan Chhetri from Jorhat in Assam was adjudged the 9th Garnier Men Mega Mister North East 2018 at the ITA Cultural Complex, Machkhowa on Friday evening in the presence of around 1000 spectators from all across the northeastern region.
Besides, Mitrayan De Sarkar from Agartala in Tripura and Hirok Jyoti Kalita from Tezpur in Assam stood as the 1st and 2nd runners-up respectively, stated a press communiqué.
The Mega Mister North East is the biggest manhunt of Northeast India, which has been conceptualized by leading fashion entrepreneur Abhijit Singha, has been produced by Mega Entertainment.
The grand finale of the 9th edition witnessed the participation of 48 contestants, who travelled to Guwahati for almost a week of activities which included grooming and training sessions conducted by contestant directors Piyush Sharma and Dipankar Buragohain.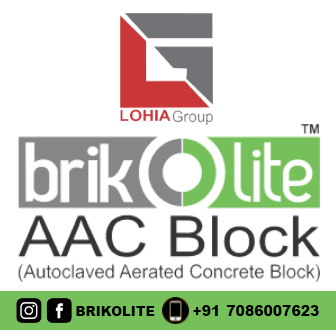 This was followed by rehearsals, leading up to the grand finale of the biggest manhunt of North East India.
The pageant has been supported by title sponsor Garnier Men, supported by Assam State Biodiversity Board, hospitality partner Radisson Blu, fragrance partner Axe and education partner ITFT College.
Pawan Chhetri is a fitness trainer at Jorhat, where he was born.
Also read: Guwahati to host finale of Mega Miss NE; Mega Mister NE
A graduate from CKB Commerce College, 21-year-old Pawan thanked everyone for the support and said that the title will enable him to live up his dreams.
"I heard about this manhunt from one of the ex-winners and thought about trying out my luck here. I just wanted to take back some wonderful memories and great experience. I never expected to become the winner of this contest.
Thanks to Abhijit, Mega Entertainment and the judges for thinking me worthy of this title," said Pawan.
Pawan's mother is a beautician and it was through her support and trust that Pawan made it to the contest. His father is an Air Force official, stationed at Jorhat.
The first runners-up, Mitrayan De Sarkar, who hails from Agartala, said he was happy that his hard work was appreciated by the panel of judges. Mitrayan is a freelance voice-over artist and a filmmaker. He has studied electrical engineering and his mother is a retired Government employee.
Hirok Jyoti Kalita, who is a fitness trainer based at Tezpur, was the second runners-up at the 9th Garnier Men Mega Mister North East 2018.
"I am speechless! I was greatly inspired by the 2013 winner Piyush Sharma. Ever since he won, I wanted to participate in this event and hence, I started preparing myself for this contest. I am so glad that my hard work finally paid off," he said. Hirok's father is a retired police officer and his mother is a homemaker.
The 9th Garnier Men Mega Mister North East, Pawan Chhetri, won a prize package worth approximately Rs 5,00,000, including a cash prize of Rs 1,00,000, gift hampers from Garnier Men, the official sash and trophy of Garnier Men Mega Mister North East 2018, a round trip to Dubai, an international destination photoshoot, fitness counselling and membership at Chisel Dighalipukhuri for a year, gift hamper from Rang De Basanti Urban Dhaba, portfolio shoot by leading fashion photographer Rahul Biswas, public relations and reputation management for the reigning term from Life's Purple and digital celebrity management from One & Zero – The Marketing Trend.
He will also get a scholarship for a 3-year bachelor's degree course in Media & Entertainment at ITFT, Chandigarh and a 6-months Aviation & Hospitality course from TRIG Empowering Institute, Guwahati.
The three winners will be offered professional representation by Mega Entertainment, a professional grooming session, which would guide them further on how to carry themselves forward in the professional sphere.
Besides, the winners also get the opportunity to walk the ramp in various national and international shows, the press communiqué added.
The judges who sealed the fate of this year's winners included Mega Miss North East 2013 Juhi Gogoi, Mega Mister North East 2015 Babul Boro, Fashion & Lifestyle Promoter Monika Devi, hotelier and entrepreneur Bobby Singh, and Mega Miss North East 2016 Meriya Priyadarshini Subba.