Assam Industries and Commerce Minister Chandra Mohan Patowary inaugurated the 'Interiors Today' – an exhibition showcasing latest trends in interior and exterior designs and products – at Maniram Dewan Trade Centre in Guwahati on Thursday.
Speaking on the occasion, Minister Patowary lauded the initiative of Indian Interior Design Society (IIDS) to hold such a fair focusing exclusively on interior designs for the first time in Assam.
"Unlike in the past, interior design today forms an essential part of building construction. A beautiful interior lends out positive vibes and helps in improving the living standard and functionality of both residences and work places," Patowary said.
He added that the Northeast has a viable market but lacks exposure.
He hoped that the exhibition will provide a platform for the upcoming interior designers of the region to exchange ideas and attain business deals.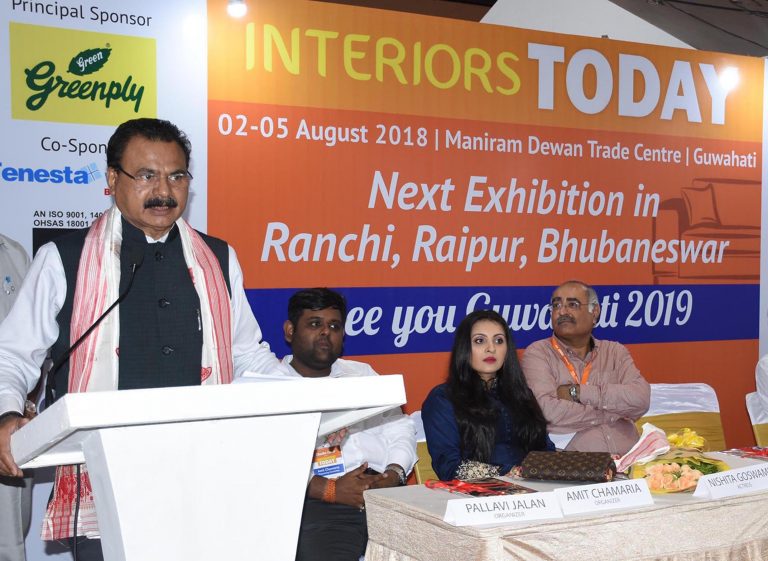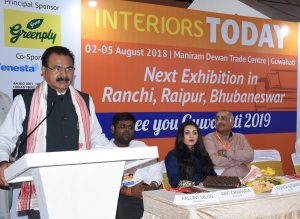 "The region's interior designers will have good opportunities ahead in the upcoming big projects like Convention Hall in Maniram Dewan Trade Centre premises, Twin Towers etc," Patowary added.
The Minister further assured that the Industry Department will partner with IIDS for all its future ventures.
The exhibition is hosting 40 participants of national repute with over 70 stalls exhibiting interior lights, tiles, flooring materials and other allied products.
It may be noted that the exhibition will conclude on August 5.
Chairman of Assam Trade Promotion Organization (ATPO), Prabin Hazarika; noted actress Nishita Goswami, Additional Director of Industries and Commerce, Bipul Das were also present on the occasion.