In a bizarre incident with a positive development on the very occasion of International Women's Day, an employee of a renowned private sector college in Pathsala of Barpeta district came to the rescue of a bride and married her after the groom allegedly refused to marry her on the day of marriage.
Something seemingly straight out of a Bollywood Masala movie where a groom runs away one day prior his wedding but the marriage still ends up taking place, the popular storyline has played out in real life in Pathsala town of Barpeta district under Bajali Sub-division, Assam.
On Thursday, Himangshu Kalita who works as a teacher at the Anundoram Borooah Academy of Pathsala was informed by his colleagues that a girl hailing from Singimari village had been betrayed by her would-be-husband. The groom had allegedly gone "missing".
Concerned about the girl's future, when his colleagues sought Himangshu's suggestions, he announced that he will marry the girl, Krishna Thakuria.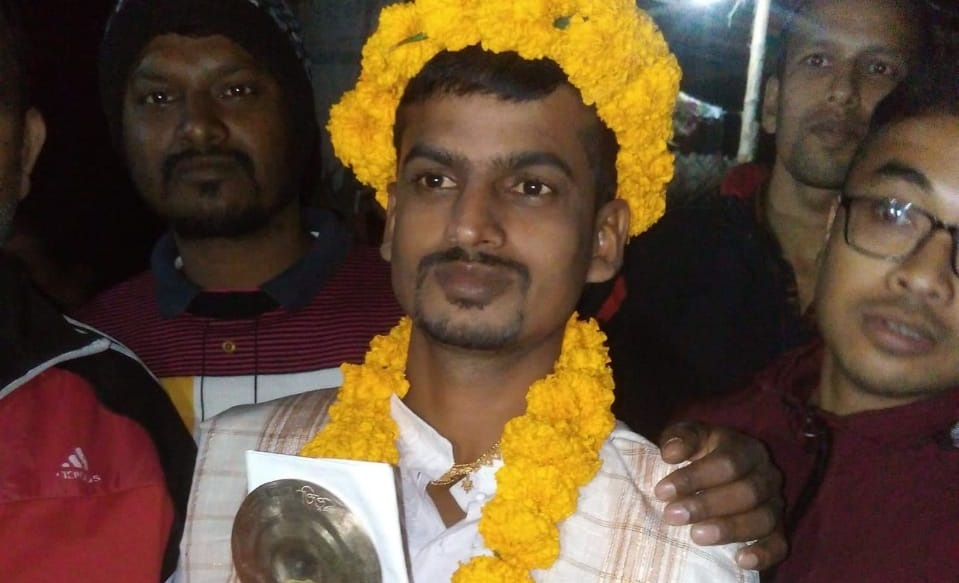 "Till 12 pm on Thursday, nothing was fixed. When I agreed to marry her (Krishna), Sir (rector of Anundoram Borooah Academy) handed me Rs 10,000 and arranged two cars. I informed my close relatives and friends about my decision. They were happy and blessed me," said an elated Himangshu.
The marriage took place as per customs and rituals amidst the chanting of sacred mantras. Dressed in a white-coloured paator mekhela chador, the gorgeous bride appeared to be beaming with joy.
"I am happy that everyone supported this wedding. I am excited to start this new journey of my life with him," said Krishna.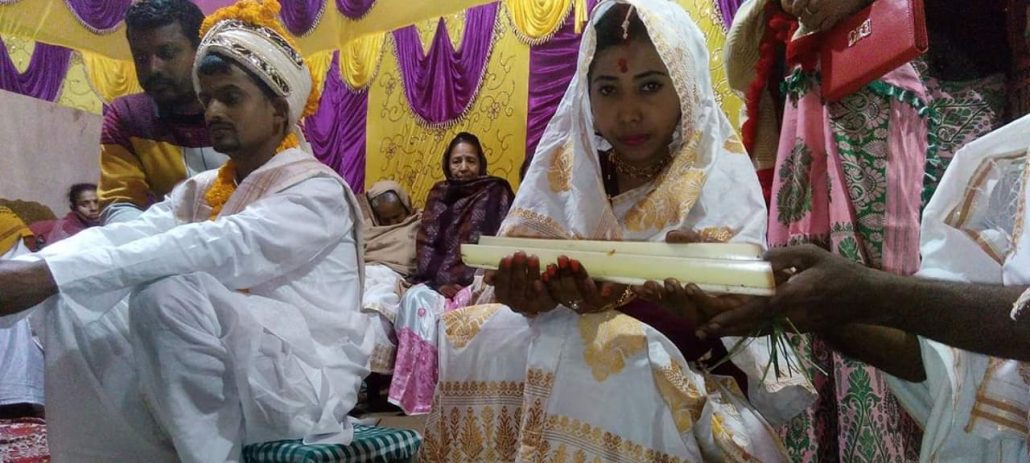 It may be mentioned here that Krishna's marriage was fixed with one Nayan Roy.
While speaking to the correspondent, the girl's father said, "One year ago my daughter had a court marriage with Nayan who hails from Teportari in Barpeta district. Nayan had introduced himself as an Indian Navy personnel to our family. But on the time of marriage, he ran away. I don't know the reason behind it. I'm happy, however, for her new journey," he added.