She is synonymous for her brilliant rendition and taking the old classic Assamese song 'Xonor kharu nelage mok biyar babe Ai….' penned beautifully by lyricist Nirmal Prabha Bordoloi and composed by Bhaben Borthakur to a higher echelon.
She's a wonder whenever she lends her voice, instilling emotions to every beautiful track. Singer Dipali Borthakur— through her singing prowess— in this song has beautifully painted a picture in the minds of every listener that when a girl is married off leaving her parents for good, her mother's blessing is a treasure trove and precious jewels for that matter adds no value.
Dipali Borthakur needs no introduction in the realm of Assamese music because her talent itself speaks the volumes.
Born in eastern Assam's Sivasagar district in the year 1941 on 30 January at Nilomoni Tea Estate, Dipali Borthakur is the youngest daughter of Biswanath and Aimoni Borthakur.
She lost her father when she was a little child, thus was raised by her maternal uncle. The child prodigy at a very tender age, was introduced to the world of music through moina mel—a forum for the young minds. Under the tutelage of her brother Bhaben Borthakur, a musical ambience was created at her home that helped her immensely in unleashing her creative bent.
The beauty of her mellifluous voice got spread and invitation to perform in various shows started pouring in for the child artiste.
She was honoured with the best singer of Sangeet Natak Academy while she was pursuing her school education. Her relentless pursuit for the craft gave her an opportunity to sing for All India Radio's Kolkatta station in the year 1961. She became a singing sensation as her voice started pervading in every nook and corner.
It was sheer misfortune that she had to brazen out at her late twenties. She suffered from an incurable malady—chronic motor neuron— and her health condition started deteriorating since 1968.  A defining moment dawn in her, though she was not keeping in good health, after she tied the nuptial knot with renowned artist Nilpawan Barua on March 7 in 1975. Since then she is being wait upon by her husband. Her musical career came to a halt and is ascribed to her ill health.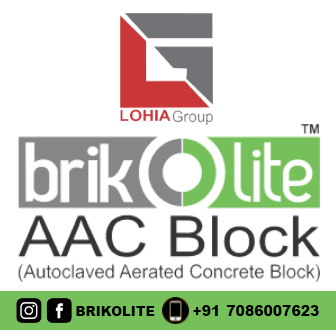 Nevertheless, she was the proud recipient of Padmashree Award in the year 1998, besides receiving umpteen awards including Parvati Prasad Barua Award, Kanaklata Award, Shilpi Award, Aideu Handique Award, et al.
Dipali Borthakur ruled the roost with her distinctive voice and flair in singing, sketching a picture in the minds of the listeners through her style.
In 2002, Xotodol, a socio-cultural organization, celebrated her 71st birthday. In the following year, Barpeta's cultural organization 'Maitree' initiated to familiarize her iconic numbers among the budding talents. Since then many organizations have taken the initiative to celebrate her birthday in a special way, extending support of sorts to the artiste couple.
Bequeathed with a unique talent, her singing style was unparallel. She had lent her voice in plethora of beautiful compositions and the lyrics contained deeper meaning and earthy flavour.
Xomoi pale amar fale ebar ahi jaba— penned and composed by Luitkuwor Rudra Barua—depicts a clear setting of a hamlet, soliciting the listeners to through her singing to visit and get a glimpse of the rural landscape.
Dipali Borthakur's superb rendition in Purnendu Chakraborty's composition and lyricist Syamananda Baishya's 'Bokul bonot jonak rati/Jonakiye hahi jai' make every listener bask in under the moonlight sky smelling the strong fragrance of Spanish cheery (Bokul). She pours emotions to all tracks she sings, taking it to newer heights.
The song 'Dale Dale Gai Kuli, Bulbuli….' in Dipali's voice will give you a glimpse of the nature that wears a riveting look on the onset of spring. Composed by Mukul Barua and penned by Lila Gogoi –'Luite nejabi luiti konwar oi'—the beauty of the Brahmaputra River flowing through the heart of the Assam finds a mesmeric expression through her rendition.
'Agloti kola pat lore ki sore'—the song by renowned lyricist Nirmal Prabha Bordoloi, Dipali Borthakur's singing style etches in listener's mind about a weaver, as she is lost in thought of her beloved, and her superstitious belief of noshing a crow to seek blessing for her love.
Infusing soul to the songs, her voice draws a picture of both happiness and sad that dwells together in people's life in Ratna Ojha's song 'Ei nodire eparote seneh phul phule'.
Her unrivalled singing style beckons the festive fervour of Rongali Bihu in Paragdhar Chaliha's bihu number 'Agoli bahore lahori gogona…'
The lyricist Hemen Hazarika's composition 'Aikhon bohol potharote…' finds a poignant expression of a devastated land after hit by a natural catastrophe in Dipali's astounding singing flair.
The incredible creation of lyricists and composers was kicked up a notch by this melody queen, as her magical voice resonated all over.
At the same time artist Nilpawan Barua, who carved a niche for himself, allowing his brush work on canvas to speak about his unique talent. After starting his conjugal life with Dipali in 1975, he continued his passion for art, besides taking care of his ailing wife.
The article originally written in Assamese by Putali Kayastha is translated into English by Manashree Goswami.