The 14th Captain Jintu Gogoi Veer Chakra memorial football tournament will be held from January 2 to 12. The football tournament will be organized by 'Dao Division' under Operation SADBHAVANA, as a mark of tribute to Kargil martyr late Captain Jintu Gogoi.
The tournament will be held at Army Polo Ground at Paltan Bazar in Dibrugarh.
The Indian Army has been organizing this tournament in memory of Kargil war hero Capt Jintu Gogoi since 2004. The 28-year-old army captain of the 17 Garhwal Rifles sacrificed his life while fighting Pakistani intruders at Juber Hills in the Batalik sub-sector on June 30, 1999.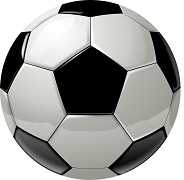 Gogoi was posthumously awarded the Veer Chakra for displaying great valour and courage while leading his troops and fighting the enemy in harsh climatic conditions and mountainous terrain.
The young captain singlehandedly killed two enemy soldiers before he sacrificed his life for the nation in the Kargil War, which claimed the lives of 527 Indian soldiers. Gogoi, who belonged to Khumati in Golaghat district of Assam, was posthumously conferred the Bir Chilarai Award by the state government in 2007.
For the first time the venue has been changed to Army Polo ground. Earlier, the tournament was held at Chowkidinghee playground.
Dibrugarh based the 9th Battalion the Rajputana Rifles has given a complete makeover to historic Polo Ground by landscaping, planting trees, area beautification, for successful conduct of this year's tournament. The local population and the district administration are over whelmed by the good work done by the army.
Altogether 16 teams will be taking part in the tournament. The event provides ample opportunity to the local teams to participate, perform, excel and showcase their talent.
The tournament has received overwhelming response from local population over the years, which is clearly evident from the level of participation and enthusiasm being exhibited by the participating teams.