Acting on a tip-off, the South Salmara-Mankachar police on Saturday nabbed five dreaded cadres of Garo National Liberation Army (GNLA) from the Super Market area of  Hatsingimari, the district headquarter of South Salmara-Mankachar in Assam.
The arrested militants have been identified as Bijay D Sangma, aged around 25 years; Sengkal Maran, aged around 22 years; S D Sangma, aged around 25 years; Chananag T Sangma, aged around 21 years and Mokibil Islam, aged around 24 years.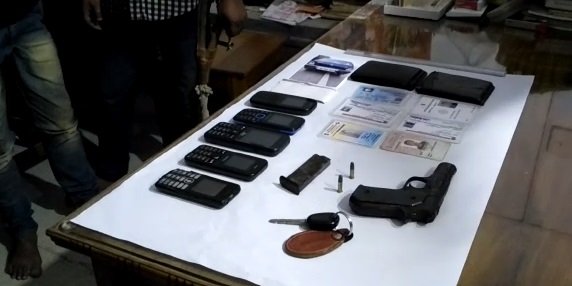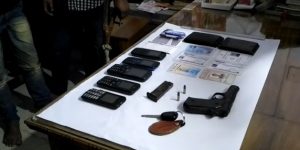 One pistol, one magazine and other ammunition along with mobile phones, incriminating documents and a car bearing registration No AS-01-AG-9528 has also been recovered from their possession.
Police sources said they were planning to kidnap a businessman from Hatsingimari in South Salmara of Assam.
Meanwhile investigation is on and the police are conducting marathon interrogation of the arrested militants.