Erosion by the Brahmaputra on Wednesday poses serious threat to Dibrugarh town. A large tract of land in Paanchali area along the river bank in Dibrugarh has been eroded by the river. Panic stricken people of the area have been moving to safer place.
Several big trees and a couple of makeshift houses were eroded by the  mighty Brahmaputra. Many families living on the riverside have started evacuating to safer locations with their belongings.
"The erosion started from morning and till now near about 5 meters of land were washed away into the river. Some of the local youths cut down trees to stop the erosion," a local resident of Paanchali said.
With erosion almost touching the Dibrugarh town protection dyke in Paanchali area, the water resources department with the help of locals has been trying to stem the erosion by laying sand-filled geo-bags and tree  branches along the river bank.  It is suspected that a change of channel of the Brahmaputra has caused the erosion.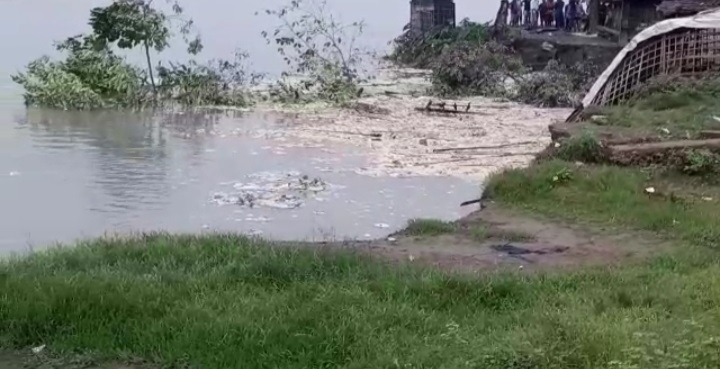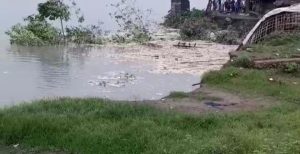 Dibrugarh DC Laya Madduri taking stock of the situation, directed water resources officials to take immediate measures to control the erosion.
"River has been coming closure to our houses because of the erosion. We urged the district administration to take immediate step to stop the erosion," a local resident said. He said earlier due to erosion in the area huge chunk of land was washed away by the river.
Few years back, erosion caused large scale devastation for the people of Dibrugarh town and large parts of land were gobbled up by the Brahmaputra near Koilapatty area.