Governor of Assam Prof Jagadish Mukhi in his maiden visit at Kokrajhar on Wednesday visited remote villages and supervised the connection of electricity as well as problems of farmers and villagers in terms of irrigation facilities in paddy field and potable water.
Also read: Assam Guv visits Kokrajhar, seeks timely implementation of Govt schemes
Mukhi visited Ghoskata village and oversaw the electrification.
He interacted with the villagers and spoke to them regarding the noble ventures undertaken by the present Union Government led by Narendra Modi.
Since Ghoskata south and middle villages are yet to be connected with electricity, the villagers have been passing the night with darkness.
The villagers expressed wonder as to why their villages were not connected with electricity even after 70 years of independence.
Interacting with the villagers under the shadow of a tree, Mukhi assured the villagers that every village of the country would be connected with electricity by 31 December, 2018 under Din Dayal Upadhaya Ujjala Yajana and Prime Minister Ujjala Yajana.
He asked the officials of the ASEB, Lower Assam Division to electrify Ghoskata south and middle by July 31.
He gave time frame to the ASEB authority to start the work of electrification from July 25 and to complete it by July 31.
The Governor assured the villagers that the connection of electricity would be free of cost for the BPL families while the APL families would be charged Rs 500 as per government policy.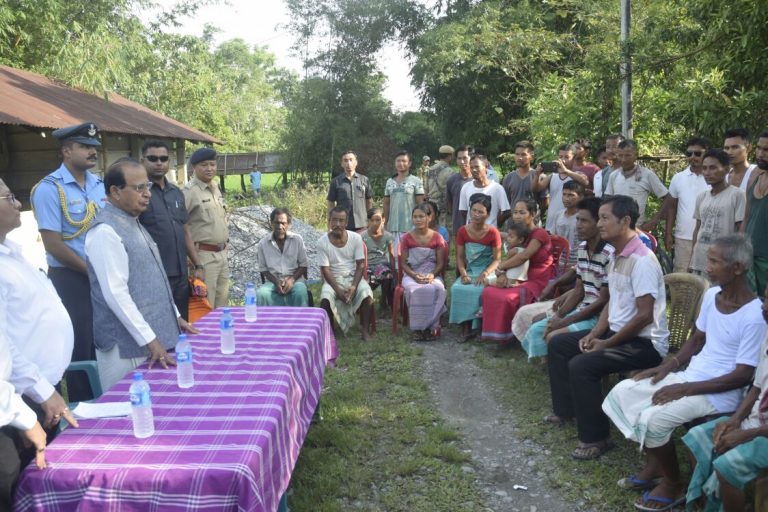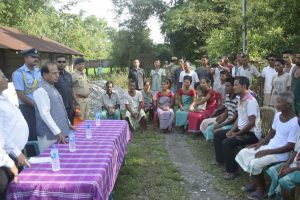 He said after getting free connection, the BPL families would be charged just Rs 50 per month.
Replying to queries of villagers, Mukhi said he will take necessary steps for reactivation of Public Health Engineering and irrigation facility to the paddy field.
The Governor ordered the Principal Secretary in front of the villagers to resume the PHE and to take necessary steps for irrigation facilities.
He also visited the villages electrified under Din Dayal Upadhaya Ujjala Yajan at Ghoskata Part-II and interacted with the villagers. He took a cup of tea with the villagers in South Ghoskata.