If you are inquisitive about having a look at the majestic 'Titanic' ship that has been the talk of the world post its sinking at the North Atlantic Ocean on April 15, 1912; don't be bemused to watch it resurfaced at a puja pandal at Kalibari Road in Udharbond. The journey may not have started from Southampton for New York, this time round, but, has been made to wait for all pandal hoppers of Barak Valley to come close enough to witness a 'replica' of it.
Hectic preparations are on and members of Kalibari Road Durga Puja Committee of Udharbond are busy giving the final touches to one of the most sought after pandals among the three districts of Barak Valley.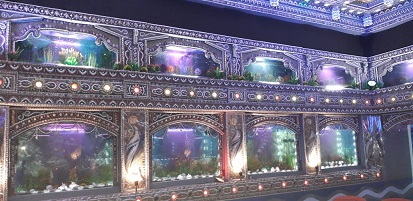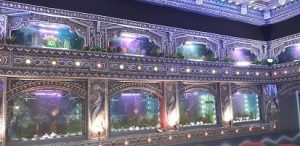 Set with a budget of Rs 65 lakhs, not only Titanic ship would be a major attraction for 3-D effects would showcase it cascading through the waters on the exterior part, but also, a bridge known as Vidyasagar Setu or the Hooghly bridge, would stand right in front of it, informed Sankar Roy, president of this puja committee.
Sankar Roy, speaking to Northeast Now went on saying, "Our star attraction is our interiors. We have set up 49 aquariums that would hold 2500 fishes on all sides and even on the top. Our idea is to make every visitor feel as if he is under water. The workers for setting this up have slogged hard for the past two months to make this happen."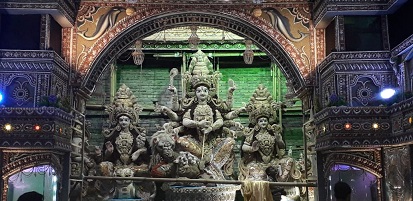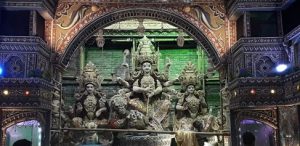 "Every year lakhs and lakhs of people set foot inside our pandal, these four days, for which, like previous year, we have made pathways which can hold at one point of time 3000 people in a queue. This people can see it for free, but for others, and the VVIPs, we have set up a special line for which they need to pay per person Rs 50 and to set foot on the Hooghly Bridge, another Rs 100," Sankar Roy said.
The pratima of Goddess Durga slaying the demon too would mesmerize visitors out here due to its 3-D effects. "We are sure of having a huge number of footfall for which we have decided to open it for public viewing on 'panchami' itself," Roy said.
The artisans numbering more than 30, who have come all the way from Midnapore and holed up here for the past two months, are happy for their efforts and want pandal hoppers to experience something that they can remember for the rest of their lives.