One dreaded poacher was killed during a fierce gun-battle between forest guards and poachers at the Bagori range of Kaziranga National Park late Monday night.
The exchange of fire between forest guards and poachers took place between Nalamukh and Siga forest camp under Bagori range of Kaziranga National Park.
Forest officials informed that they had heard gun shots inside the national park under the Kaoimari forest camp at Bagori range of Kaziranga.
A team of forest guards went to the place from where gun shots were heard fearing poachers are on the prey for rhinos.
The forest guards were greeted by firing from the poachers at Nalamukh region of the park.
The forest guards immediately retaliated the gun attack with counter firing.
After the gun-battle had stopped, the team of forest guards launched a search operation in the entire area and found the bullet-riddled body of the poacher.
One rhino horn, a gun, ammunition and two bags were recovered from the slain poacher.
Preliminary investigation has revealed that the dead poacher was a Naga inhabitant.
Meanwhile, the Forest Department has launched a massive hunt to nab the other poachers, presumably four in number who had managed to escape during Monday night's gunfire.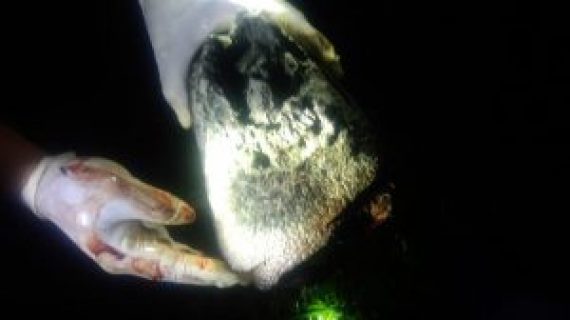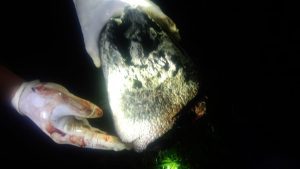 Notably, the rhino horn recovered from the spot of encounter had blood stains in it.
But forest officials are yet to locate the carcass of the dead rhino.
The officials of the Forest Department had informed that as the forest guards are on the look out of the other poachers, the search operation to locate the dead rhino is taking some time.