A delegation of a leading NGO of Assam, Policy Group for People's Rights (PGPR) led by its President Dr Aradhana Kataki met Assam Chief Minister Sarbananda Sonowal and other top officials of the Assam government on Friday.
A memorandum was also handed over to CM Sonowal by the President of PGPR, a Dibrugarh-based NGO, wherein an appeal was made to upgrade the Assam Medical College (AMC) into a Centre of Excellence at par with the All India Institute of Medical Sciences (AIIMS), New Delhi, to urgently provide( for AMC)  a PET-CT (Positron Emission Tomography-Computed Tomography) machine with Cyclotron, to provide a Whole Body Photo Therapy Unit for the Dermatology Department of AMC and to set up a full-fledged Nuclear Medicine department in AMC.
Dr Nagen Saikia, former Rajya Sabha member and former Asom Sahitya Sabha president also gave a written endorsement of the memorandum submitted by the PGPR.
The President of the PGPR also urged the CM to expedite the appointment of Prof Arup Kumar Sarma, Chair Professor of Bimla Prasad Chaliha Chair for Water Resources, Department of Civil Engineering, IIT Guwahati as a consultant for the drainage project of Dibrugarh under the Non- Lapsable Central Pool of Resources (NLCPR) funded by Ministry for Development of Northeastern Region (DoNER).
The CM had already given his commitment for the appointment. However, since there was an inordinate delay, the PGPR President again requested him to expedite the appointment process.
Chief Minister Sonowal took serious note of it and immediately called up the Commissioner and Secretary to the CM, Sanjay Lohiya, and asked him to send Arup Kumar Sarma within a day or two.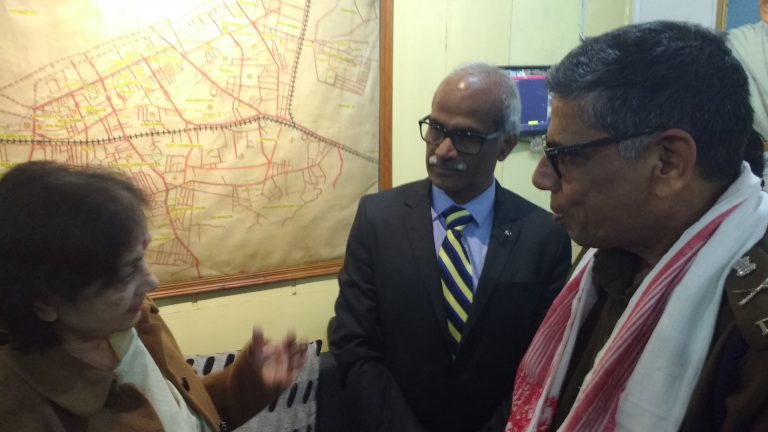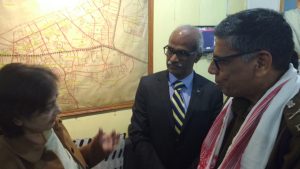 The PGPR President also had a lengthy discussion with the Assam Director General of Police (DGP) Mukesh Sahay and LS Changsan, Principal Secretary, Home and Political Department, and requested them to get CCTV cameras installed at public places in Dibrugarh. She also appraised them of the pathetic traffic situation and sought their intervention for an improvement in the situation.  Other related matters were also discussed.