As India is set to launch its nationwide inoculation drive against the COVID-19 on January 16, all the eight states of the Northeast have received the first batch of 'Covishield' vaccine doses.
While Assam has received 204,000 doses of the 'Covishield' vaccine, neighbouring Meghalaya has got 36,000 doses.
Twenty boxes, each containing 12,000 doses of Covishield, were received in Guwahati on Tuesday.
Of these 17 were meant for Assam while the remaining three, containing 36,000 doses, were sent to Meghalaya.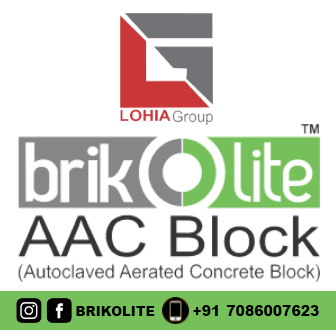 The vaccine reached Shillong late on Tuesday evening, which was immediately shifted to a cold storage facility.
Arunachal Pradesh received its first batch of vaccines containing 32,000 on Thursday.
Chief minister Pema Khandu said the vaccines are being sent to designated vaccine stores across the state.
Nagaland received the first consignment of the COVID-19 vaccines containing 26, 500 doses on Thursday.
The Covishield vaccine doses arrived at Dimapur Airport on Thursday.
"The first phase of the Covishield vaccine has arrived today at Dimapur Airport. We have received 26500 doses from GoI & Nagaland will join the Nation in rolling out the first phase on 16th Jan' 2021," Nagaland Health and Family Welfare Minister S Pangnyu Phom said in a tweet.
Manipur chief minister N Biren Singh on Wednesday received the 54,000 doses of Covishield vaccine at Bir Tikendrajit International Airport in Imphal.
He told reporters that the first phase of vaccination for frontline workers would begin on January 16 along with the rest of India.
In Agartala, Tripura's National Health Mission (NHM) director Siddharth Shiv Jaiswal said that 56,500 doses of Covishield supplied by the Pune-based Serum Institute of India reached the state on Wednesday.
"In the first phase, the vaccine would be administered among 45,000 beneficiaries in 152 locations across eight districts," Jaiswal said.
Mizoram also received its first batch of 18, 500 doses of 'Covishield' vaccine on Thursday which was shipped to Lengpui Airport via Kolkata.
Sikkim received its first consignment of 12,500 'Covishield' vaccines on Wednesday, which will be administered to almost 6,000 health care workers.
The northeastern states will be getting both Covishield and Covaxin vaccines, government sources said.
Assam received the second consignment vaccine containing 12,000 doses of Covaxin on Wednesday.
Airport Authority of India's Regional Executive Director (North-East Region) M. Suresh said the LGBI Airport has been designated as the nodal place of distribution of vaccines for all northeastern states, excluding Sikkim.
'Covishield', the COVID-19 vaccine developed by Oxford University and British drug manufacturer AstraZeneca, is being manufactured by the Serum Institute in India.