National president of National People's Party (NPP) and Meghalaya Chief Minister Conrad K Sangma on Wednesday addressed election rallies at Vairengte and Kolasib in Mizoram to drum up support for NPP candidates for the ensuing Assembly election slated for November 28 next.
Conrad Sangma sought for people's mandate for NPP candidate Hmingchungnunga and John Lalremruata, who are contesting from Serlui and Kolasib constituency respectively.
On his way to Vairengte, he met people of Serlui constituency in different areas as well as inaugurated the NPP's information centre for the ensuing election at Pualpui. He was accompanied by NPP national secretary in-charge of Mizoram Dr Lalrintlunga Jahau and NPP General Secretary Nagaland Sashank Gataraj.
Speaking at the rallies, Conrad Sangma said that NPP is the only party that is championing the cause of the tribals and of the Christians.
"We are a party for the tribals and are working hard to restore our identity as one voice from the Northeast," he said, while stating that there is a need for all the tribals of the region to come together in a single platform under the banner of NPP to make themselves recognized and be heard in the corridor of power," he said.
"P A Sangma had the vision for Northeast and this platform was created for the people of the region to be heard and respected," he emphasized.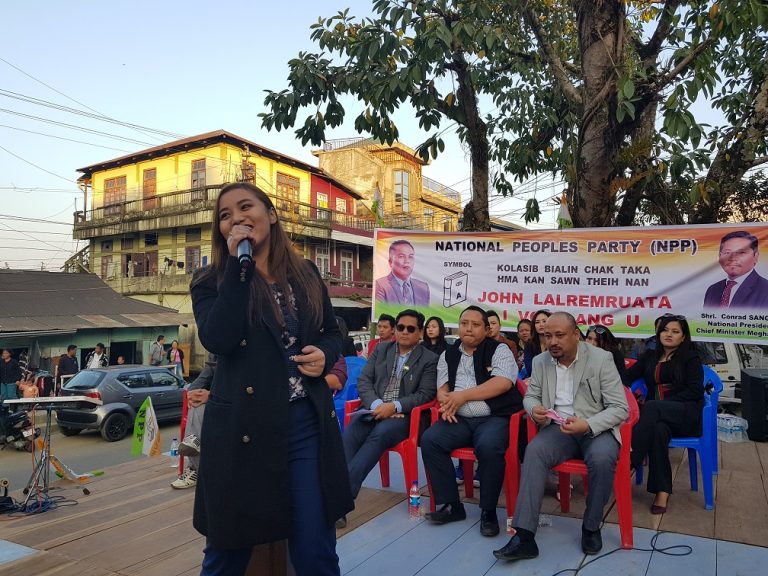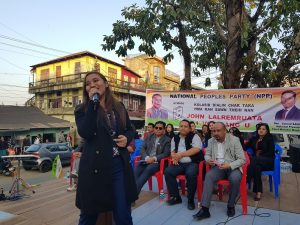 Terming the emergence of NPP as a major political force from the Northeast, he said, "We have made a humble beginning in Mizoram and we want to continue our mission and serve the people of the state. NPP will remain committed for the tribals and will always work for all round development of the region."
He informed that he undertook the road journey in the hill state of Mizoram to understand the region better.
"Unlike other leaders of different political parties, I choose to campaign by traveling on the roads. By this I have understood the region better and their problems. Mizoram has remained neglected. It is high time that people become assertive and vote for a party willing to take the State to its new height."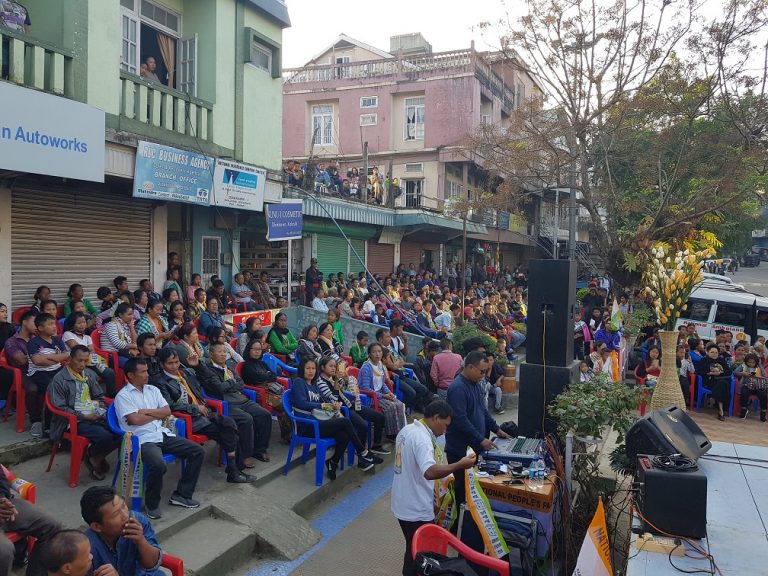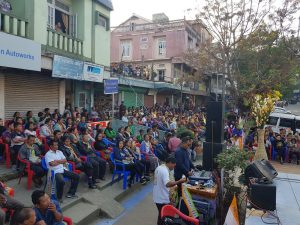 He informed that NPP established in 2012 has grown over the period of six year and the party is in power in four states – Meghalaya, Manipur, Nagaland and Arunachal Pradesh.
He said that NPP has a vision to create better infrastructure for Mizoram to ensure its economic growth.  "I have seen the state of Mizoram but I am sorry to say that the past government has failed to develop the State which the people of Mizoram deserved. Any country or any state that has to develop needs good infrastructure and road lay the foundation for development which is missing in Mizoram," he said.