Come Friday and denizens of Shillong will have a feast of jackfruits, literally.
The Department of Horticulture is organizing a jackfruit festival in Shillong, the capital city of Meghalaya on July 6 next.
The day-long festival of a much neglected fruit of the summer has rightly been dubbed as the 'Humble jack – with a large heart'.
Feasting on this summer fruit has always been a fancy for many jackfruit lovers.
So, here is the occasion in Shillong for those die-hard fans of the humble jackfruit, and also for those who have a kind of 'strict no no' attitude towards jackfruits to try out some innovative dishes prepared from this large hearted humble fruit.
The event is being hosted at the All Saints Cathedral Hall in the heart of the city of pine trees.
The fest and feasting on jackfruits begins at 10 am this Saturday and the best part is – the festival is open for all with entry free.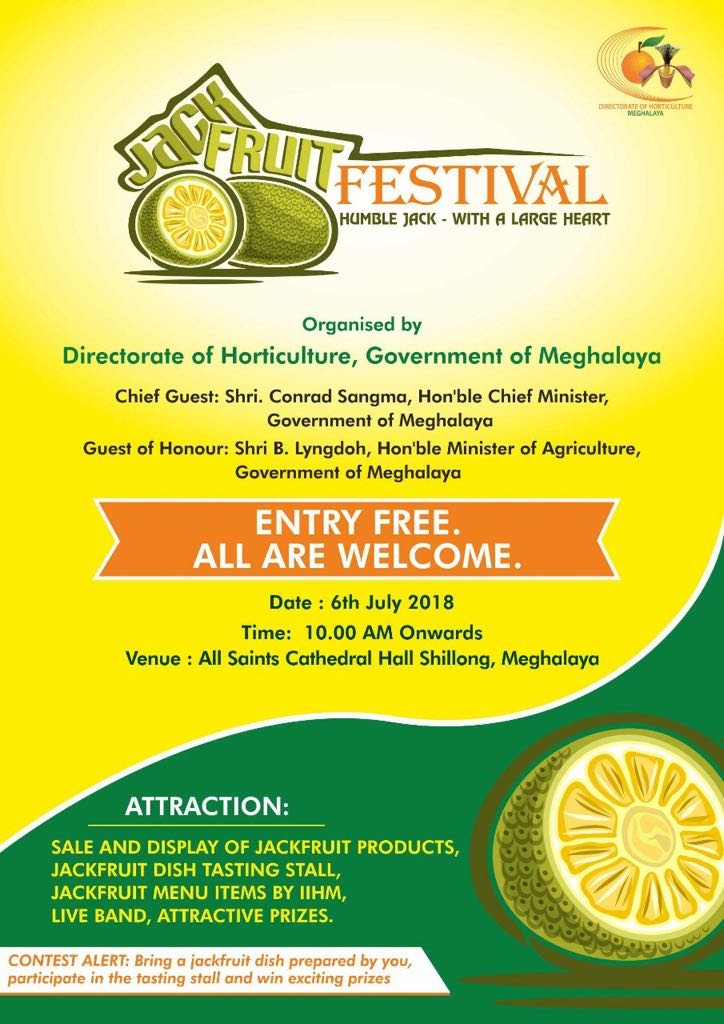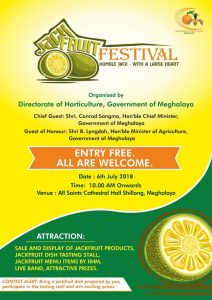 Meghalaya Chief Minister Conrad Sangma is scheduled to grace the occasion as the chief guest while State Agriculture Minister B Lyngdoh will attend the opening ceremony as the guest of honour.
The festival will feature sale and display of jackfruit products while there will be a stall for tasting dishes prepared from jackfruit.
The highlight of the festival will be a beautifully spread out jackfruit menu items for the gourmets prepared by the students of Institute of Hotel Management, Shillong.
The festival will also feature live bands without which any event in Shillong is incomplete as the capital city of Meghalaya is justifiably christened as the 'rock capital of the country'.
If all these were not enough, then there will be attractive prizes for winners in various categories.
The organizers have issued a contest alert for the visitors – bring a self-prepared jackfruit dish, get it tasted in the tasting stall and win attractive prizes.
So, denizens of Shillong, get ready for the super Friday and savour some tasty and juicy jackfruit, taste some exotic dishes prepared from the summer fruit and get into the revelry of a grand festival.