Union Minister of State for Social Justice and Empowerment, Government of India, Krishan Pal Gurjar has assured that the Centre would provide financial assistance of Rs six lakh for cochlear implant of children with hearing impairment hailing from the economically weak section of Sikkim.
The minister made this announcement after a group of hearing impaired and specially-abled children gave a heart-warming performance in the opening ceremony of the 'Samajik Adhikarita Shivir' held at Chintan Bhawan, Gangtok on Thursday.
He also directed the concerned state officials to draw an inclusive list of children suffering hearing impairment and submit it to the ministry at the earliest.
On the occasion, 794 beneficiaries have been presented with Assisted Living Devices (ALDs) ranging from wheelchairs, walking sticks, digital hearing aids, and others.
The Union Minister handed over the devices to more than 200 beneficiaries present in the function and rest will get their devices from their concerned BDO offices within a week.
Addressing the function, the Union Minister appreciated tremendous efforts of Sikkim in implementing the Rights of Persons with Disabilities Act adopted by the Centre in 2016.
He informed that earlier the Centre recognised only seven types of disabilities but now people with 21 types of disabilities can avail benefits of government schemes meant for the disabled under the new law.
"Under the leadership of our Prime Minister Narendra Modi, the Sugamya Bharat Abhiyaan has been successfully launched all over the country. Since December 2015, when the campaign was launched, at least 100 buildings in 50 cities have been made disabled-friendly and Sikkim has pitched in considerably to make the effort fruitful," he said.
Gurjar urged the Government of Sikkim to draw another list of senior citizens of poor background in need of assisted living devises while promising to conduct such free distribution camp in the near future as well.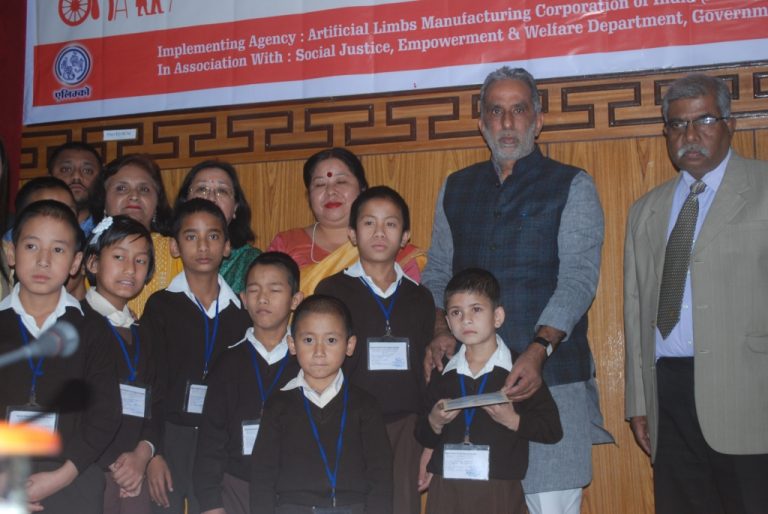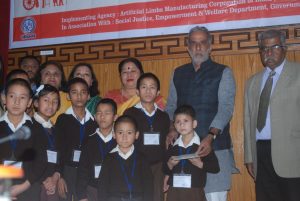 "Not a single beneficiary should be left out. It is our duty to take care of the senior citizens of this country and the government will leave no stone unturned to help them in every capacity," he said.
The Union Minister announced that the government has ensured local manufacture of advanced artificial limbs in collaboration with German and British manufacturers at the various manufacturing facilities of ALIMCO.
Minister for Social Justice, Empowerment & Welfare Department, Government of Sikkim, Tulshi Devi Rai highlighted the schemes undertaken by the State Government for the specially-abled and senior citizens.
She informed that the State has been making concerted efforts to make buildings and public places barrier-free and that the Centre's help in the initiatives will go a long way in making the entire state of Sikkim disabled-friendly.
"People with disabilities need our support, not sympathy," she stressed.